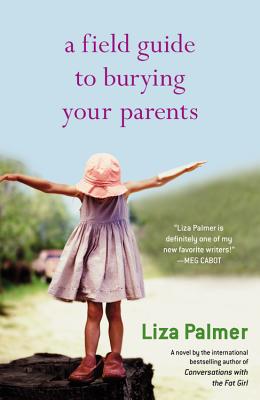 A Field Guide to Burying Your Parents (Paperback)
5 Spot, 9780446698382, 320pp.
Publication Date: December 23, 2009
Other Editions of This Title:
Hardcover, Large Print, Large Print (2/1/2010)
* Individual store prices may vary.
Description
Grace Hawkes has not spoken to her previously tight-knit family since her mother's sudden death five years ago. Well, most of the family was tight-knit--her father walked out on them when she was 13 and she and her two brothers and sister bonded together even closer with their mother as a result.

She's been doing her best to live her new life apart from them, but when their estranged father has a stroke and summons them, Grace suddenly realizes she's done the same thing he had done...abandoned those who need her most.

And need her they do, for inside the hospital walls, a strange war is unfolding between the pseudo-kindly woman who is their father's second wife and the rest of the original Hawkes clan. Upon reconnecting with her brother and sisters, Grace will find a part of herself she thought was lost forever. As they unravel the manipulative deception of the second Mrs. Hawkes, Grace will finally be able to stand up for her family--and to remember what a family is, even after all these years.
About the Author
Liza Palmer lives in Pasadena, California with her dog, Poet. She has written two plays that were performed in Los Angeles, and is a graduate of The American Academy of Dramatic Arts-West. She is the author of SEEING ME NAKED (5 Spot, 2007) and CONVERSATIONS WITH THE FAT GIRL (5 Spot, 2005).