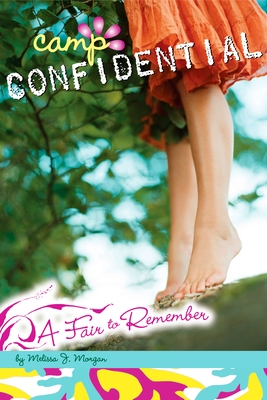 A Fair to Remember (Camp Confidential #13) (Paperback)
Grosset & Dunlap, 9780448444512, 157pp.
Publication Date: February 15, 2007
* Individual store prices may vary.
Description
Jenna is psyched to have all of her friends up to her lake house Greenwood Lake is so much fun, especially on Memorial Day weekend, when they have an annual county picnic and an old-fashioned carnival. The weekend is off to a perfect start . . . until Jenna's brother invites David, her old crush and Sarah's current boyfriend Jenna handles the situation by trying to ignore David. But when the picnic rolls around and she and David are partnered up for the three-legged race, the sparks that fly between them are way too electric to ignore.
About the Author
Melissa J. Morgan started going to sleep away camp when she was eight years old and didn't stop until her first job after grad school refused her request for eight weeks of summer vacation. She's since quit that job to become a full-time author. The only reason she didn't go back to camp is that her husband refused to join her. Melissa lives in New York with him and Bugle, their Chocolate Lab.