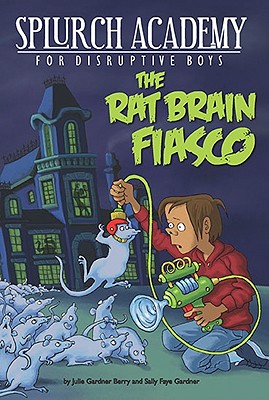 Splurch Academy: Rat Brain Fiasco (Paperback)
Rat Brain Fiasco
Grosset & Dunlap, 9780448453590, 198pp.
Publication Date: August 12, 2010
Description
When Cody Mack is called to the principalOs office yet again, he finds something far worse than detention awaiting him: Splurch Academy, a frightfully sinister boarding school for disobedient children run by a group of monstrous teachers.
About the Author
Sally Gardner grew up and still lives in London. Being dyslexic, she did not learn to read or write until she was fourteen and had been thrown out of several schools, labeled unteachable, and sent to a school for maladjusted children. Despite this, she gained a degree with highest honors at a leading London art college, followed by a scholarship to a theater school, and then went on to become a very successful costume designer, working on some notable productions. After the births of twin daughters and a son, she started first to illustrate and then to write picture books and chapter books, usually with fairytale- or otherwise magical subject matter. She has been called an idiosyncratic genius by London s Sunday Times. I, Coriander is her first book for older readers, and she is currently working on a second."
Advertisement