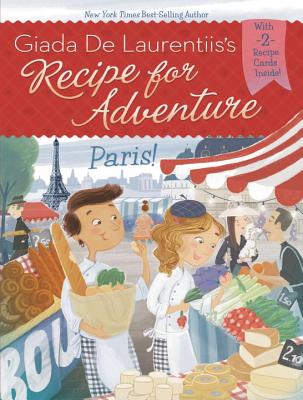 Recipe for Adventure: Paris! (Paperback)
Paris!
Grosset & Dunlap, 9780448462578, 144pp.
Publication Date: September 3, 2013
Description
When Zia Donatella comes to live with the Bertolizzi family, little do Alfie and his older sister Emilia know what's in store for them. Zia Dontella is determined to show the kids how a home-cooked meal is better than even the best take-out pizza or burrito. And when Zia's plan actually transports Alfie and Emilia to famous food cities around the world, they learn first-hand how food can not only take you places but can also bring you back home. Alfie and Emilia are transported to Paris, where a case of mistaken identity finds them caught up in the behind the scenes drama at a traditional French cooking school. As they explore the beautiful city of light and try to figure out how to get back home, they meet an incredible cast of French characters, as well as sample some of the best pastries and real hot chocolate that Paris has to offer.
About the Author
Giada De Laurentiis was born in Rome and grew up in a big Italian family. They spent lots of time together in the kitchen, which is where Giada iscovered her love of cooking! Later, she would hone her skills at Le Cordon Bleu, a very cool cooking school in Paris. Many puff pastries and a graduation later, Giada began working in a fab restaurant called Spago in Los Angeles. Shortly after, she founded her very own catering company. She is now the Emmy Award-winning star of Food Network's Everyday Italian, Giada's Weekend Getaways, Giada in Paradise, and Giada at Home, as well as the author of six cookbooks. She lives with her husband Todd and daughter Jade in a cozy house by the beach in Los Angeles. Giada loves the colors pesto-green and eggplant-purple and Nutella pancakes are her favorite treat to share with Jade.
Advertisement