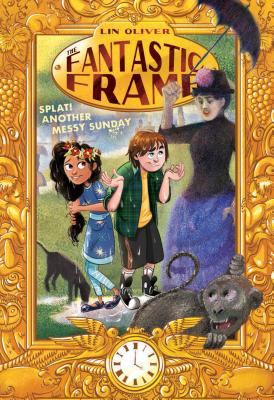 Splat! Another Messy Sunday #2 (The Fantastic Frame #2) (Hardcover)
Grosset & Dunlap, 9780448480893, 128pp.
Publication Date: April 26, 2016
* Individual store prices may vary.
Description
The second book of this thrilling chapter book series will immediately suck readers in with its combination of a fast-paced adventure and full-color art—this time in the style of pointillism!

Tiger and Luna return to the fantastic frame, and this time they enter the famous dotted world of Georges Seurat's painting, A Sunday Afternoon on the Island of La Grande Jatte. After arriving on the shore of the pleasant scene, they dash through Paris, get captured by police, and encounter one misadventure after another. And of course, Tiger and Luna must return to the real world to avoid getting trapped in the painting before time runs out!
About the Author
Lin Oliver is the New York Times best-selling author of more than thirty books for young readers. She is also a film and television producer, having created shows for Nickelodeon, PBS, Disney Channel, and Fox. The cofounder and executive director of the Society of Children's Book Writers and Illustrators, she loves to hang out with children's book creators. Lin lives in Los Angeles, in the shadow of the Hollywood sign, but when she travels, she visits the great paintings of the world and imagines what it would be like to be inside the painting—so you might say she carries her own Fantastic Frame with her!

Samantha Kallis is a Los Angeles-based illustrator and visual development artist. Since graduating from Art Center College of Design in Pasadena, California, in 2010, her work has been featured in television, film, publishing, and galleries throughout the world. Samantha can be found most days on the porch of her periwinkle-blue Victorian cottage, where she lives with her husband and their two cats. More of her work can be seen on her website: www.samkallis.com