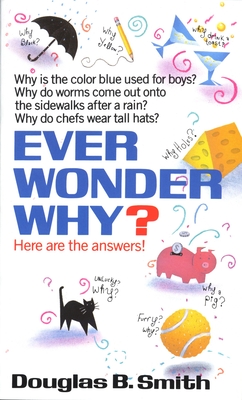 Ever Wonder Why?: Here Are the Answers! (Mass Market Paperbound)
Here Are the Answers!
Fawcett Books, 9780449147467, 144pp.
Publication Date: November 24, 1991
Description
Everyone knows that...donuts have holes...we clink glasses before saying a toast...golfers yell "fore!" before teeing off...we nod our heads yes and shake our heads no...But how many of us know why? You'll learn the answers and a whole lot more in this fun and fact-filled almanac. And all you have to do is ask WHY?!
About the Author
Douglas B. Smith is the author of Ever Wonder Why? and its sequel, More Ever Wonder Why?
Advertisement