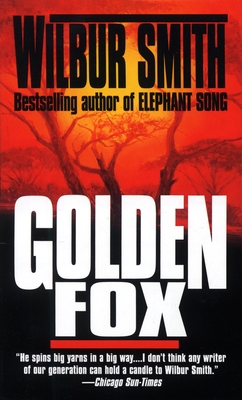 Golden Fox
A Novel
Mass Market

* Individual store prices may vary.
Description
"Fascinating...Stunning...Seduction and betrayal. Politics and treachery. Wilbur Smith's THE GOLDEN FOX combines these elements and more with the beauty and violence of the African continent.... Compelling."
THE FREE LANCE-STAR (Fredericksburg, VA)
The Courtney family blood has long run hot--as hot as the passion and turmoil boiling in war-torn South Africa. When one of their own succumbs to the worst kind of evil, those ties are put to the ultimate test.
Isabella Courtney, dazzling daughter of South Africa's ambassador to England, is passionately obsessed with Ramon, the Marques de Santiago y Machado--also known as the Golden Fox, one of the world's most ruthless terrorists. When she secretly bears his child, Ramon kidnaps the boy and persuades powerful, yet reluctant, Isabella to betray South Africa and her beloved family...until the truth at last comes out, and the explosive Courtneys rally to her side and strike back with a raging vengance....
Fawcett, 9780449149065, 480pp.
Publication Date: November 1, 1993
About the Author
Wilbur Smith was born in Central Africa in 1933. He was educated at Michaelhouse and Rhodes University. After the successful publication of When the Lion Feeds in 1964, he became a full-time writer, and has since written 30 novels, all meticulously researched on his numerous expeditions worldwide. His books have been translated into 26 different languages.