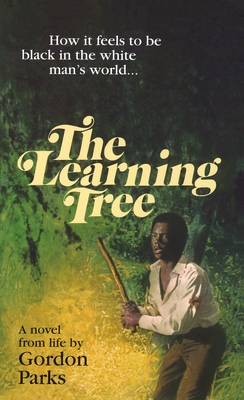 The Learning Tree (Mass Market Paperbound)
Fawcett Books, 9780449215043, 240pp.
Publication Date: June 12, 1987
Description
"A fine novel."
THE BOSTON HERALD
Photographer, writer, and composer, Gordon Parks has written a moving, true-to-life novel of growing up as a black man in this country in this century. Hailed by critics and readers alike, THE LEARNING TREE tells the extraordinary journey of a family as they struggle to understand the world around them and leave their mark a world that is better for their having been in it.
About the Author
Gordon Parks (1912-2006) was the author of numerous books of poetry, fiction, nonfiction, and photography, including The Learning Tree and A Choice of Weapons. He received a plethora of honorary degrees and awards, including the National Medal of Arts. He was also a film director and composer, and wrote the music and libretto for Martin, a ballet honoring Martin Luther King, Jr.
Advertisement