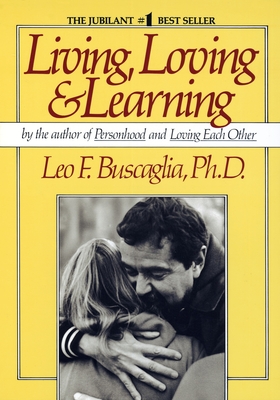 Living Loving and Learning (Paperback)
Ballantine Books, 9780449901816, 288pp.
Publication Date: October 12, 1985
* Individual store prices may vary.
Description
LIVING, LOVING AND LEARNING is a delightful collection of Dr. Buscaglia's informative and amusing lectures, which were delivered worldwide between 1970 and 1981. This inspirational treasure is for all those eager to accept the challenge of life and to profit from the wonder of love.
About the Author
Leo F. Buscaglia, PhD, (1924–1998) wrote more than a dozen books, most of which deal with the experience of love. At one time, five of his books appeared on the New York Times bestseller list concurrently. His first book, Love, was a continual bestseller for more than 20 years. More than 18 million copies of his books are in print and have been translated into 17 languages.