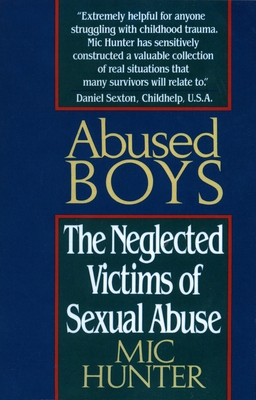 Abused Boys (Paperback)
The Neglected Victims of Sexual Abuse
Ballantine Books, 9780449906293, 352pp.
Publication Date: June 25, 1991
* Individual store prices may vary.
Description
A long overdue book by a psychologist who has extensive clinical experience treating male victims of child sexual abuse, it explodes the myth that sexual abuse of male children is rare, or that the consequences are less serious than for girls. Hunter examines the physical and emotional impact of abuse on its victims and the factors affecting revovery. With personal case histories of victims and their families, this is a powerfully written and meticulously researched book that is a landmark in the field of child sexual abuse literature.
About the Author
Mic Hunter is the author of Conscious Contact: The Twelve Steps as Prayer, Back To The Source: The Spiritual Principles Of Jesus, and Honor Betrayed: Sexual Abuse in America's Military. Dr. Hunter is a psychotherapist based in St. Paul, Minnesota. He works with clients to increase self-acceptance, decrease shame, and enable forgiveness in a culturally zsensitive manner.