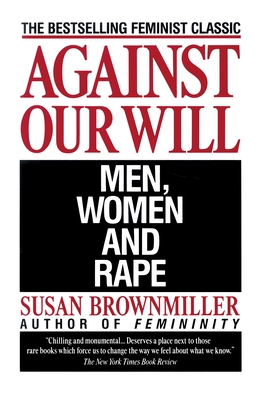 Against Our Will: Men, Women, and Rape (Paperback)
Men, Women, and Rape
Ballantine Books, 9780449908204, 480pp.
Publication Date: May 11, 1993
Description
"The most comrpehensive study of rape ever offered to the public...It forces readers to take a fresh look at their own attitudes toward this devastating crime."
NEWSWEEK
As powerful and timely now as when it was first published, AGAINST OUR WILL stands as a unique document of the history of politics, the sociology of rape and the inherent and ingrained inequality of men and women under the law. In lucid, persuasive prose, Brownmiller has created a definitive, devastating work of lasting social importance.
Chosen by THE NEW YORK TIMES BOOK REVIEW as
One of the Outstanding Books of the Year.
About the Author
Susan Brownmiller is the author of Against Our Will: Men, Women and Rape; Waverly Place, a novel; and Shirley Chisholm, a biography for children. She has written for The New York Times, The Village Voice, Esquire, Vogue, Rolling Stone, The Nation, and many other publications. Brownmiller lives in New York City.
Advertisement