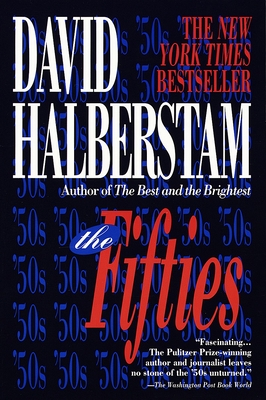 The Fifties (Paperback)
Ballantine Books, 9780449909331, 816pp.
Publication Date: May 10, 1994
Description
The Fifties is a sweeping social, political, economic, and cultural history of the ten years that Halberstam regards as seminal in determining what our nation is today. Halberstam offers portraits of not only the titans of the age: Eisenhower Dulles, Oppenheimer, MacArthur, Hoover, and Nixon, but also of Harley Earl, who put fins on cars; Dick and Mac McDonald and Ray Kroc, who mass-produced the American hamburger; Kemmons Wilson, who placed his Holiday Inns along the nation's roadsides; U-2 pilot Gary Francis Powers; Grace Metalious, who wrote Peyton Place; and "Goody" Pincus, who led the team that invented the Pill. A NEW YORK TIMES BESTSELLER.
About the Author
David Halberstam was a Pulitzer Prize-winning journalist and the author of numerous books, including The Best and the Brightest, The Powers That Be, The Reckoning, Summer of '49, Playing for Keeps, and War in a Time of Peace. He died in April 2007.
Advertisement