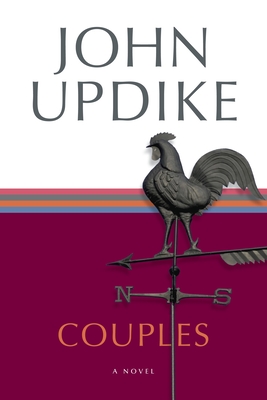 Couples (Paperback)
Random House Trade, 9780449911907, 570pp.
Publication Date: August 27, 1996
Description
One of the signature novels of the American 1960s, Couples is a book that, when it debuted, scandalized the public with prose pictures of the way people live, and that today provides an engrossing epitaph to the short, happy life of the "post-Pill paradise." It chronicles the interactions of ten young married couples in a seaside New England community who make a cult of sex and of themselves. The group of acquaintances form a magical circle, complete with ritualistic games, religious substitutions, a priest (Freddy Thorne), and a scapegoat (Piet Hanema). As with most American utopias, this one's existence is brief and unsustainable, but the "imaginative quest" that inspires its creation is eternal.
About the Author
John Updike was born in Shillington, Pennsylvania, in 1932. He graduated from Harvard College in 1954 and spent a year in Oxford, England, at the Ruskin School of Drawing and Fine Art. From 1955 to 1957 he was a member of the staff of The New Yorker. His novels have won the Pulitzer Prize, the National Book Award, the National Book Critics Circle Award, the Rosenthal Foundation Award, and the William Dean Howells Medal. In 2007 he received the Gold Medal for Fiction from the American Academy of Arts and Letters. John Updike died in January 2009.
Praise For Couples…
"Couples [is] John Updike's tour de force of extramarital wanderlust."—The New York Times Book Review
 
"Trapped in their cozy catacombs, the couples have made sex by turns their toy, their glue, their trauma, their therapy, their hope, their frustration, their revenge, their narcotic, their main line of communication and their sole and pitiable shield against the awareness of death."—Time
 
"Ingenious . . . If this is a dirty book, I don't see how sex can be written about at all."—Wilfrid Sheed, The New York Times Book Review
Advertisement