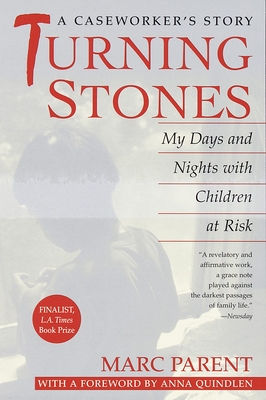 Turning Stones: My Days and Nights with Children at Risk (Paperback)
My Days and Nights with Children at Risk
Ballantine Books, 9780449912355, 400pp.
Publication Date: January 27, 1998
Description
Why does an infant die of malnutrition? Why does an eight-year-old hold a knife to his brother's throat? Or a mother push her cherished daughter twenty-three floors to her death? Marc Parent, a city caseworker, searched the streets--and his heart--for the answers, and shares them in this powerful, vivid, beautifully written book. WITH A NEW AFTERWORD BY THE AUTHOR.
About the Author
Marc Parent is the author of Turning Stones: My Days and Nights with Children at Risk, a finalist for the Los Angeles Times Book Prize as well as a New Visions nominee and a NEBA Honorary Selection, and Believing It All: What My Children Taught Me About Trout Fishing, Jelly Toast, and Life. He has written for The New York Times and USA Today, among other publications.
Advertisement