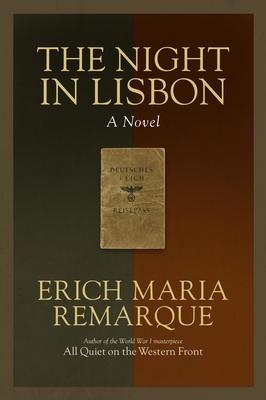 The Night in Lisbon (Paperback)
Random House Trade Paperbacks, 9780449912430, 272pp.
Publication Date: June 9, 1998
* Individual store prices may vary.
or
Not Currently Available for Direct Purchase
Description
History and fate collide as the Nazis rise to power in The Night in Lisbon, a classic tale of survival from the renowned author of All Quiet on the Western Front.
With the world slowly sliding into war, it is crucial that enemies of the Reich flee Europe at once. But so many routes are closed, and so much money is needed. Then one night in Lisbon, as a poor young refugee gazes hungrily at a boat bound for America, a stranger approaches him with two tickets and a story to tell.
It is a harrowing tale of bravery and butchery, daring and death, in which the price of love is beyond measure and the legacy of evil is infinite. As the refugee listens spellbound to the desperate teller, in a matter of hours the two form a unique and unshakable bond one that will last all their lives.
The world has a great writer in Erich Maria Remarque. He is a craftsman of unquestionably first rank, a man who can bend language to his will. Whether he writes of men or of inanimate nature, his touch is sensitive, firm, and sure. The New York Times Book Review
About the Author
Erich Maria Remarque, who was born in Germany, was drafted into the German army during World War I. Through the hazardous years following the war he worked at many occupations: schoolteacher, small-town drama critic, race-car driver, editor of a sports magazine. His first novel, All Quiet on the Western Front, was published in Germany in 1928. A brilliant success, selling more than a million copies, it was the first of many literary triumphs. When the Nazis came to power, Remarque left Germany for Switzerland. He rejected all attempts to persuade him to return, and as a result he lost his German citizenship, his books were burned, and his films banned. He went to the United States in 1938 and became a citizen in 1947. He later lived in Switzerland with his second wife, the actress Paulette Goddard. He died in September 1970.
Praise For The Night in Lisbon…
"The world has a great writer in Erich Maria Remarque. He is a craftsman of unquestionably first rank, a man who can bend language to his will. Whether he writes of men or of inanimate nature, his touch is sensitive, firm, and sure."—The New York Times Book Review
Advertisement