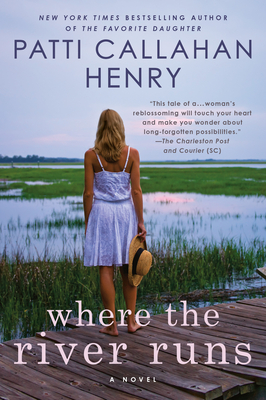 Where the River Runs (Paperback)
Berkley Books, 9780451215055, 256pp.
Publication Date: May 3, 2005
Description
New York Times bestselling author Patti Callahan Henry delivers an engaging novel about a South Carolina woman who goes back home to face the past--and discovers herself... Meridy Dresden was once a free-spirited, fun-loving girl. All that changed when the boy she loved was killed in a tragic fire. Since then, she alone has carried the burden of a terrible secret. Now, years later, married to a wonderful man and mother of a teenage son, she is shocked to learn that a childhood friend is being blamed for that long-ago fire. Fearful but determined, Meridy returns to the South Carolina Low Country and summons the courage to make a decision that may destroy her well-ordered life, her family's reputation, her contented marriage, and everything she's worked so hard to protect...including her heart. "Brilliant. Powerful. Magical. Do not miss this book."--New York Times bestselling author Haywood Smith
About the Author
Patti Callahan Henry is a New York Times bestselling author whose novels include The House at Water's End, The Idea of Love, The Stories We Tell, And Then I Found You, Coming Up for Air, The Perfect Love Song, Driftwood Summer, The Art of Keeping Secrets, Between the Tides, When Light Breaks, Where the River Runs, and Losing the Moon. Short-listed for the Townsend Prize for Fiction, and nominated multiple times for the Southern Independent Booksellers Alliance (SIBA) Book Award for Fiction, Patti is a frequent speaker at luncheons, book clubs, and women's groups. She lives with her husband and three children in Mountain Brook, Alabama, and is working on her next novel.
Advertisement