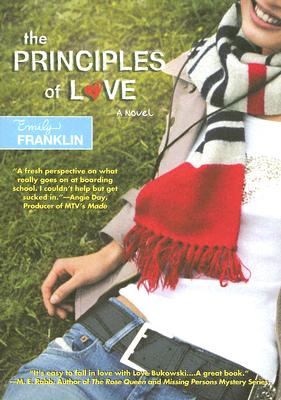 The Principles of Love (Paperback)
NAL Trade, 9780451215178, 256pp.
Publication Date: July 5, 2005
* Individual store prices may vary.
Description
The Gilmore Girls meets The Sisterhood of the Traveling Pants in this fun, sophisticated teen novel about the lovable Love Bukowski. First in a brand-new series.

The "movie version" of Love Bukowski's life is picture perfect. She can roll out of bed and be at class in her new prep school within minutes because she lives in an amazing house on Hadley Hall Campus, where her Dad just happens to be the principal. And though she's just joined the ranks of the nation's future leaders and lushes of America, they've all become her best friends. Gorgeous upperclassmen crowd around her doorstep just to catch a glimpse of her performing her original songs. Life is sweet!

Unfortunately, the not-so-glamorous reality of her life is that her Dad is the principal of the this prototypical New England prep school. Friends are hard to come by, and the only guys who come near her front door are the ones she wants to swat away. Not that there's a shortage of Hadley hotties; it's just that the one Love's singled out is an utterly incredible and totally unattainable senior. Now, Love will have to figure out the true meaning of her name to make her reality as awesome as her fantasies.
or
Not Currently Available for Direct Purchase