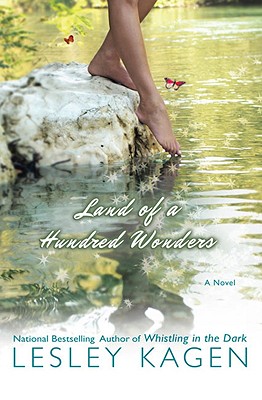 Land of a Hundred Wonders
Paperback

* Individual store prices may vary.
August 2008 Indie Next List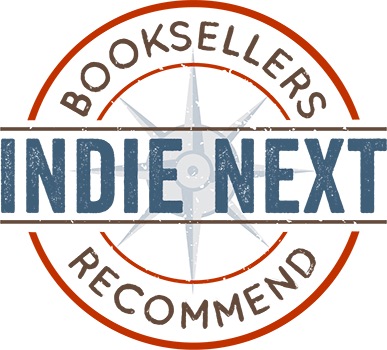 "Gibby is what her grandpa calls NQR (Not Quite Right). But she is an investigative reporter and is determined to solve the murder mystery of the future governor of Kentucky so that she can become Quite Right again. You get the privilege of discovering the truth right alone with this wonderful heroine."
— Michelle Burcky, Cover to Cover Bookstore, Arlington, TN
View the List
Description
From the national bestselling author of Whistling in the Dark comes another funny, poignant, unforgettable story.
The summer Gibby McGraw catches her big break, the cicadas are humming, and it's so warm even the frogs are sweating. Brain damaged after a tragic car accident that took both her parents, Gibby is now NQR (Not Quite Right), a real challenge for a fledgling newspaper reporter. Especially when she stumbles upon the dead body of the next governor of Kentucky, Buster Malloy.
Armed with her trusty blue spiral note-book, Gibby figures that solving the murder might be her best chance to prove to everyone that she can become Quite Right again. But she gets more than she bargained for when she uncovers a world of corruption, racism, and family secrets in small town Cray Ridge. Lucky for her, she's also about to discover that some things are far more important than all the brains in the world, and that miracles occur in the most unexpected moments.
Praise For Land of a Hundred Wonders…
"A truly enjoyable read from cover to cover...Ms. Kagen's moving portrayal of a unique woman finding her way in a time of change will touch your heart."
--Garth Stein, author of The Art of Racing in the Rain

"I've been a Lesley Kagen fan ever since I read her beautifully rendered debut Whistling in the Dark. Set against the backdrop of the small-town south of the 1970's, Land of a Hundred Wonders, is by turns sensitive and rowdy, peopled with larger-than-life characters who are sure to make their own tender path into your heart."
--Joshilyn Jackson, author of Gods in Alabama and The Girl Who Stopped Swimming

"Lesley Kagen has crafted a story that is poignant, compelling, hilarious, real, and absolutely lovely. Her characters are enchanting and will have you racing to the end of this terrific novel."
--Kris Radish, author of Searching for Paradise in Parker, PA

"Lesley Kagen's lucid, confident prose shines on every page...giving a unique and unforgettable voice to her moving and heartfelt story. The humor and passion of Gibby and her compatriots will stay with you long after you reach the end."
--Tasha Alexander, author of A Fatal Waltz

"With all the charm of Cold Sassy Tree's Will Tweedy, Kagen has created an equally memorable character in Gibby McGraw. Gibby will make you laugh and touch your heart, proving that even someone who's Not Quite Right can still remedy the broken lives of those around her. For everyone who loved Whistling in the Dark, Lesley Kagen has worked her magic again.
--Renee Rosen, author of Every Crooked Pot
New American Library, 9780451224095, 320pp.
Publication Date: July 29, 2008
About the Author
Lesley Kagen is an actress, voice-over talent, and restaurateur, as well as the author of two previous national bestselling novels. Whistling in the Dark has been translated into five languages and was a Midwest Choice Honor winner. Land of a Hundred Wonders, an Indie Next pick, was also nominated for a Midwest Choice Award. She lives near Milwaukee, Wisconsin.
As a result of her brain injury, Gibby interprets the world in a slightly different way than the rest of us do. For instance, the filter that "normal" people employ to keep themselves from saying things that are "inappropriate" is not fully functioning in Gib's brain. Do you ever wish you could be as honest as she is?
What is a miracle? Gibby believes. Do you?
What are the advantages and disadvantages of living in a small rural town like Cray Ridge?
Life has given every major character in the book lemons. Have they successfully made lemonade?
We all experience painful loss in our lives. Do you believe the adage "What doesn't kill you makes you stronger"?
Gibby's relationship with her departed mama is as alive as her other relationships. Do you believe in life after death?
Much of the relationship between Gibby and her grampa is based on his desire to keep her safe. How do you balance your need to keep your children out of harm's way and yet encourage them to be brave?
Clever is a wild child. What do you envision her future to be?
Many of Gibby's observations of the "colored" characters in the book would now be considered politically incorrect. What do you think of political correctness? Does it at times keep us further apart rather than bring us together?
How do you think the Vietnam War affected us as a country? On a personal level? Were you supportive or did you protest? Why?
Gibby finds spiritual solace at Land of a Hundred Wonders. How do you nourish your soul?
The relationship between Gibby and Clever is at times adversarial yet you sense that they'd defend each other to the end. Although not related by blood, the two of them function as sisters. Does your relationship with your sister at all resemble the characters'? Do you have a friend with whom you have this sort of relationship?
In keeping with the old-­time cowboy theme, a few of the characters in the book are stereotypically black-­hatted. Do you think people can be born evil or do they behave this way as a result of their experiences?
Gib endows Keeper with almost magical powers. Why do you think that is?
Miss Lydia is a complex character. Discuss her function within the story.
Gibby's memory, or the lack of it, plays a substantial role in the novel. Can you imagine what it would be like to lose your memory? How much of who we are is based on our past?
As Gibby says, "Hope springs internal." Has there ever been a time in your life when you felt you would not have had the courage to go on without the belief in a hopeful outcome?
Janice Lever surprises us in the end. Have you ever known anyone whom you believed to be of questionable virtues do a complete turnaround?
At one point in the story, Gibby dispenses eye-­for-­an-­eye justice and is not punished for her actions. Did you find this righteous or offensive?
Certain relationships within the story were considered taboo during the early seventies. Do you think times have changed?
or
Not Currently Available for Direct Purchase