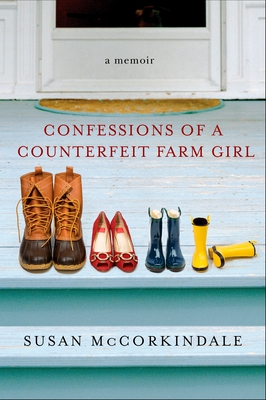 Confessions of a Counterfeit Farm Girl
A Memoir
Paperback

* Individual store prices may vary.
Description
A laugh-out-loud memoir about a city slicker who discovers that Manolos and manure just don?t mix.

At her husband?s prompting, suburban mom and New York career woman Susan McCorkindale agreed to give up her stressful six-figure job. Together, they headed down south to a 500-acre beef farm, and never looked back. Well, he didn?t look back. She did. A lot.

From playing ?spot the religious billboard? on the drive to rural Virginia, to adapting to a world without Starbucks, to planning bright-orange hunter-resistant wardrobes for the kids (?We moved here to get away from the madness of Manhattan only to risk getting popped on our own property?), this is her hilarious account of how a city girl came to love?or at least tolerate?country life.
Berkley, 9780451224934, 368pp.
Publication Date: October 7, 2008
About the Author
Susan McCorkindale is the author of two memoirs, No Place to Hide: More Confessions of a Counterfeit Farm Girl and Confessions of a Counterfeit Farm Girl. A former marketing director at Family Circle, McCorkindale is now a freelance advertising copywriter in Virginia. She is also the editor of SHE! magazine and a contributor to The Huffington Post. She is a graduate of Marymount Manhattan College.