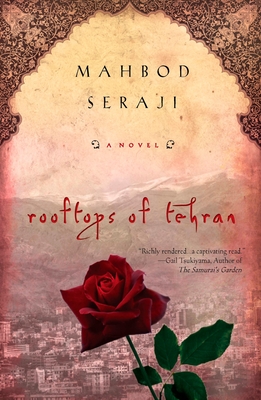 Rooftops of Tehran
A Novel
Paperback

* Individual store prices may vary.
Other Editions of This Title:
Digital Audiobook (6/4/2009)
Hardcover, Large Print, Large Print (10/1/2009)
June 2009 Indie Next List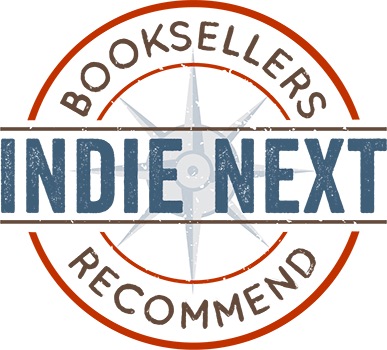 "This novel, set in the 1970s, beautifully captures the heart and soul of the characters who inhabit a Tehran on the verge of revolution. The appealing characters and vivid sense of time and place make this a terrific read and a great book club choice."
— Linda Walonen, Bay Books, San Ramon, CA
View the List
Fall '09/Winter '10 Reading Group List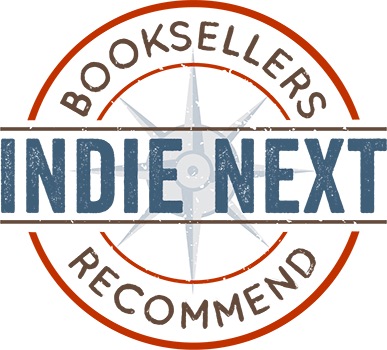 "Set in Iran in the 1970s, Mahbob Seraji's novel of young love in a nation headed toward revolution infuses sad events with a lot of humor as well. This is a wonderful book that I hope reading groups will discover and discuss."
— Jennifer Wills Geraedts, Beagle Books, Park Rapids, MN
View the List
Description
From "a striking new talent"(Sandra Dallas, author of Tallgrass) comes an unforgettable debut novel of young love and coming of age in an Iran headed toward revolution.

In this poignant, eye-opening and emotionally vivid novel, Mahbod Seraji lays bare the beauty and brutality of the centuries-old Persian culture, while reaffirming the human experiences we all share.

In a middle-class neighborhood of Iran's sprawling capital city, 17-year-old Pasha Shahed spends the summer of 1973 on his rooftop with his best friend Ahmed, joking around one minute and asking burning questions about life the next. He also hides a secret love for his beautiful neighbor Zari, who has been betrothed since birth to another man. But the bliss of Pasha and Zari's stolen time together is shattered when Pasha unwittingly acts as a beacon for the Shah's secret police. The violent consequences awaken him to the reality of living under a powerful despot, and lead Zari to make a shocking choice...
Praise For Rooftops of Tehran: A Novel…
"A stirring story about the loss of innocence, Rooftops of Tehran reveals a side of Iran understood by few Westerners. An ambitious first novel-full of humor, originality, and meaning."
- John Shors, author of Beneath a Marble Sky

"Rooftops of Tehran is a richly rendered first novel about courage, sacrifice, and the bonds of friendship and love. In clear, vivid details, Mahbod Seraji opens the door to the fascinating world of Iran and provides a revealing glimpse into the life and customs of a country on the verge of a revolution. A captivating read."
-Gail Tsukiyama, Author of The Street of a Thousand Blossoms and The Samurai's Garden

"In his haunting debut novel, Mahbod Seraji brings humor and humanity to a story of secret love in the brutal last days of the Shah. Set against the background of repression that launched the Iranian revolution, Pasha's and Zari's story shows that love and hope among the young thrive even in the most oppressive of times. Seraji is a striking new talent."
- Sandra Dallas, author of Tallgrass

"Rooftops of Tehran evoked many memories, along with tears and smiles, of starry nights on rooftops, long lost loves, and intense, passionate feelings of anger at the injustices... of the Pahlavi regime."
-Nahid Mozaffari, editor of Strange Times, My Dear: The PEN Anthology of Contemporary Iranian Literature

"Beyond being a bittersweet love story, Rooftops of Tehran is a story of Community. No reader will be unfamiliar to the situation of the alley--the neighborhood--where these characters are united and bound together by history, ritual, grief, respect, and by the bond of protection that arises under the brutality of an oppressive government. Rooftops of Tehran takes an uncommon and refreshing view of Iran and reveals how an American immigrant is born out of a young foreigner's desperation for self-determination and social freedom."
-Susanne Pari, author of The Fortune Catcher

"Rooftops of Tehran combines a coming of age love story with a compelling tale of struggle against dictatorship. You learn a lot about Iranian culture while coming to understand characters with universal appeal."

- Reese Erlich, author The Iran Agenda:The Real Story of US Policy and the Middle East Crisis

"What a profound pleasure to discover such solid storytelling and splendid prose in a debut novel. With the voice of a poet, Seraji has told a universal tale of love, loss, and ultimately of hope. It is this hope, most of all, that will linger long after the last page is turned. Thank God for authors like Seraji, who show us that no matter how distant apart our worlds may be, in the humanness of our hearts we are all united."
-William Kent Krueger, author of Red Knife and the award-winning Cork O'Connor series

"Repression and revolution provide the background for a deeply felt love story that gives outsiders a rare look inside modern Iran. This is a gripping account of a nation's violent lurch from one kind of tyranny to another, and also a delicately insightful portrait of how ordinary people react when their worlds suddenly collapse. At a time when we urgently need to know more about Iranians, Rooftops of Tehran introduces both the complexity of their political history and the richness of their emotional lives."
-Stephen Kinzer, author of All the Shah's Men: An American Coup and the Roots of Middle East Terror

"Seraji's wonderful coming-of-age story is at times funny and sweet as well as thought-provoking and heart-wrenching. A powerful tale of the universal longings of teenagers compounded by the horrors of tyranny."
-Booklist

"...charmingly romantic...Seraji captures the thoughts and emotions of a young boy and creates a moving portrait of the history and customs of the Persians and life in Iran."
-Publisher's Weekly

"Refreshingly filled with love rather than sex, this coming-of-age novel examines the human cost of political repression."
-Kirkus
Berkley, 9780451226815, 368pp.
Publication Date: May 5, 2009
About the Author
Mahbod Seraji was born in Iran and moved to the United States in 1976 at the age of 19. He attended the University of Iowa, where he received an MA in film and broadcasting and a PhD in instructional design and technology. He works as a management consultant and lives in the San Francisco Bay Area.
Book Videos
What's your general reaction to the novel? Did the author make the characters come alive for you? Did you care about them? Were you fully engaged? Did you laugh and cry?
Does Pasha's love for Zari remind you of the first time you fell in love? How is it similar? How is it different?
Ahmed, Faheemeh, Iraj, Doctor, Zari, and Pasha are young people in the Iran of the 1970s. How universal are the challenges they face? How common are their thoughts and feelings, discussions and interactions, reactions to authority, methods of going after what they want? Compare the young adults in the novel to ones you know in the U.S. today.
Do you agree with Doctor that time is the most precious human commodity?
What do you think about the open, unguarded nature of the male relationships in this novel, especially between Pasha and Ahmed? How would such a close male friendship in the U.S. be likely to differ?
Discuss the relationship between Pasha and his father. How is it similar to, or different from, the father–teenage son relationships you know?
Discuss the lives of the women in the novel. What surprises you about them and what doesn't?
The concept of That is discussed a number of times. What does this concept mean to you? Is there a Western equivalent?
What do you think motivates Zari's bold and tragic action during the parade? Do you see her choice as honorable or delusional, or something in between? How might a Western woman in a similar predicament react?
What aspects of Persian culture most intrigue you? Did the novel change or challenge any of your notions about Iran and Iranians? What did you learn?
The narrator discusses the unique way in which people in Iran react to grief, and the author dramatizes many scenes of mourning. What surprised you about those scenes? How do the characters mourn differently from the way people do in the U.S.?
Discuss how characters in the novel perceive the U.S., both accurately and inaccurately. What factors might be limiting or distorting their understanding? What distortions might be shaping your own understanding of Iran and Iranians?
What do you think happens to Pasha after the book ends? To the other characters?