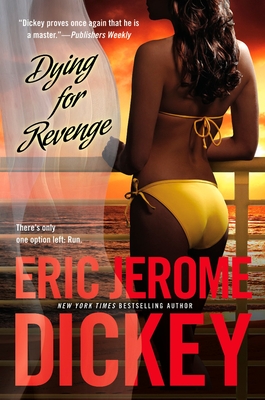 Dying for Revenge (Paperback)
New American Library, 9780451227539, 497pp.
Publication Date: October 6, 2009
Description
The next installment in the bold and sexy series by the fearless New York Times bestselling author. Sleeping with Strangers and Waking with Enemies " left] Dickey fans wanting more"(Ebony). Now, with Dying for Revenge, he returns to that adrenaline- fueled underworld. Gideon, a professional assassin, is convinced that an old score with a former client from Detroit was settled a long time ago. But the lady from Detroit has never forgotten-or forgiven-Gideon, and with a crack team of hit-men, she's not letting him out of her sight. Now, Gideon's on the run again, embarking on a global chase that takes him from London to Nashville, and back to the Caribbean where those on both sides of this battle are dying for revenge.
About the Author
Eric Jerome Dickey is the New York Times bestselling author of more than twenty previous novels as well as a six-issue miniseries of graphic novels featuring Storm (X-Men) and the Black Panther. Originally from Memphis, Dickey now lives on the road and rests in whatever hotel will have him.
Advertisement