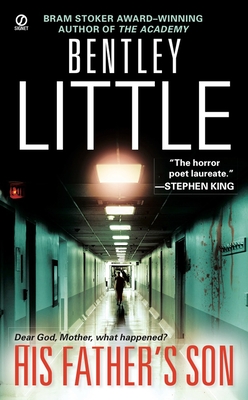 His Father's Son (Mass Market Paperbound)
Signet Book, 9780451227775, 384pp.
Publication Date: September 1, 2009
Description
Steve Nye's quiet life takes an unexpected turn when he receives a call from his mother. His father attacked her and has been committed to an asylum. The doctor says he's suffering from dementia. But Steve's father seems so calm, clear-eyed, and lucid when he whispers, ?I killed her?. Is it simply symptom of his father's delusion and madness?
If only Steve were so lucky?
About the Author
Bentley Little was born in Arizona a month after his mother attended the world premiere of Alfred Hitchcock's Psycho. He is the author of ten previous novels, including The Revelation, The Mailman, The Summoning, Death Instinct (published under the name Phillip Emmons), University, Dominion, The Ignored, The Store, The House and The Town. An acknowledged master of horror, he is currently at work on his next novel.
Advertisement