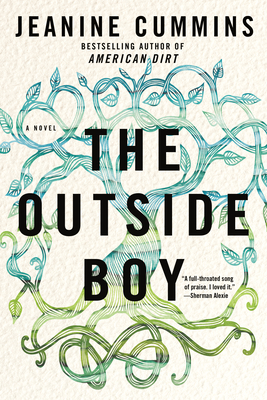 The Outside Boy
A Novel
Paperback

* Individual store prices may vary.
Other Editions of This Title:
Digital Audiobook (6/1/2020)
June 2010 Indie Next List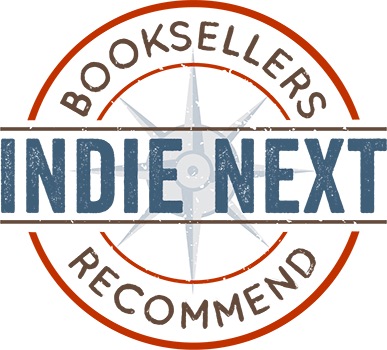 "It is 1959 and young Christy Hurley is an Irish pavee or traveller. Upon his grandfather's, death, Christy's grandmother is determined to have the young boy make his holy communion even though it will mean staying in one place for more than a few days, and, if it's at all possible, enrolling in school. As Christy tells us his story, we learn that the love a father can have for a son transcends all boundaries, including poverty."
— Anne Holman, The King's English, Salt Lake City, UT
View the List
Description
A poignant, coming of age novel about an Irish gypsy boy's childhood in the 1950's from the national bestselling author of A Rip in Heaven and American Dirt.

Ireland, 1959: Young Christopher Hurley is a tinker, a Pavee gypsy, who roams with his father and extended family from town to town, carrying all their worldly possessions in their wagons. Christy carries with him a burden of guilt as well, haunted by the story of his mother's death in childbirth.

The wandering life is the only one Christy has ever known, but when his grandfather dies, everything changes. His father decides to settle briefly, in a town, where Christy and his cousin can receive proper schooling and prepare for their first communions. But still, always, they are treated as outsiders.

As Christy struggles to find his way amid the more conventional lives of his new classmates, he starts to question who he is and where he belongs. But then the discovery of an old newspaper photograph, and a long-buried secret from his mother's mysterious past, changes his life forever....
Praise For The Outside Boy: A Novel…
Praise for The Outside Boy

"Some of the greatness of Angela's Ashes dampens these pages, maybe as much as is possible for an author for whom this is fiction, not memoir. Beautifully crafted scenes and characters keep the pages turning."—Historical Novel Society

"A full-throated song of praise. I loved it."—New York Times bestselling author Sherman Alexie

"A poignant and magical tale."—New York Times bestselling author Keith Donohue

"[A] gloriously poetic novel...Read this lovely book."—New York Times bestselling author Malachy McCourt

"Truly charming at times, heartbreaking at others, but always captivating...it will stay with you long after you've finished the last page."—New York Times bestselling author Lesly Kagen

"The Outside Boy has found a permanent home in my head and heart and on the shelf with authors like J. M. Barrie, Roddy Doyle, and Sue Monk Kidd. A flawless coming-of-rage story overflowing with talent, heartbreak, and joy."—National bestselling author Jennifer Belle

"Her dynamic tale unfurls through the singular lens of the clever and charming Christopher Hurley, a wise-beyond-his-years boy coming of age in a tiny corner of history, but trying to answer the most universal of questions: Who am I and where did I come from?"—T Cooper
Berkley, 9780451229489, 384pp.
Publication Date: June 1, 2010
About the Author
Jeanine Cummins is the bestselling, award-winning author of the groundbreaking memoir A Rip in Heaven and the novels The Outside Boy, The Crooked Branch, and American Dirt. She lives in New York with her husband and two children.
Book Videos
Christy and his grandfather have a very special relationship, so when Grandda dies, it's a particularly difficult loss for Christy. What is it about their bond that makes the two of them so close? In what ways does Grandda, and even the memory of Grandda, enrich Christy's life, and make him feel less alone? Has the absence of Christy's mother made him feel less like a part of his own family?
Throughout the book, Christy struggles to find his place in the world, to become comfortable in his own skin. Would you describe Christy as happy, despite his uncertainties? Why or why not?
What things does Christy like about being a traveller, and living on the margins of society? Are there ways in which he is ever ashamed of his family or their way of life? Are there moments when he admires or even envies the settled lifestyle? Would Christy be happier if he lived in a house?
Are Christy's questions about his identity inevitable, or is there something about the family's extended stay in one place that ignites his struggle to figure out who he is, and where he belongs? How does Christy change during his stay in the town, and his time at school? Who and what are the catalysts for these changes?
Christy cherishes books and stories. How do language, stories, and books help Christy to define himself? In contrast, why is his cousin Martin so defensive about his illiteracy?
How are Christy and Martin similar, and how are they different? Which of the two boys has a more realistic view of life? Who is the more romantic character? Which of the two do you think is better prepared for the life ahead of him?
Is Christy's attitude toward his father typical, for a boy his age? Or is Christy's anger specific to his father's character and the circumstances of their life together? By the end of the book, Christy comes to find out that his father has lied to him about many things. Is this deceit by Dad's fears for Christy's stability, or are the lies indefensible? Is there ever a time when it's acceptable for parents to deceive their children?
Does Mrs. Hanley do the right thing in helping Christy to solve the mystery of the photograph, or is her choice a reckless one? She seems to know that she might be opening a can of worms; should she have spoken to Christy's father before agreeing to help?
During his stay in the town, Christy becomes very attached to both Sister Hedgehog and Mrs. Hanley, the bookshop owner, after they treat him with basic kindness. Is he looking for a mother figure in these women? Or is he simply grateful for their compassion?
Why is Christy unable to find a suitable mother figure among the female characters in his own family? The women in this community tend to have many children. Are Granny and Auntie Brigid simply overextended? Or is Christy looking for something beyond what they have to offer him?
Is Christy's budding romance if Funnuala Whippet a viable relationship, or is his friendship with a settled girl doomed by the same obstacles Christy's parents faced? Does this relationship have anything to teach him about his parents and their struggles?
Why does Christy react so impatiently with Beano? What is it about Beano that makes Christy so uncomfortable? Despite Beano's awkwardness, he seems to feel entirely comfortable with himself. Could Christy learn anything from Beano about self-acceptance and/or inclusion in society?
Christy has an incredibly strong bond with his horse, Jack. Is this a friendship that any young boy might have with his pet, or is there something special in Christy's circumstance or lifestyle that makes the attachment more intense? Who or what does Jack represent to Christy?
What is Christy's predominant emotional response when he finally meets his mother? Does he feel like he has things in common with her? If so, what things? Does he admire her, or feel disappointed by her? Or both? Why?
Christy is stunned when his mother reveals that she actually asked his father to kidnap him, when he was still just a baby. Why did she do this? Was it the right decision for Christy? Was it the right decision for Christy's mother, for his father? Was it a selfish act, or a selfless one? Does Christy understand why his mother did what she did?
In the end, Christy makes a decision that is a singular act of self-definition. Does Christy's extraordinary action at the end of the book make sense? Is it an act of joy or of grief, or of both? In his heart, Christy believes that his mother will understand the decisions he makes. Do you agree? Why or why not?
Christy makes the choice in the end to embrace himself as a traveller, and to return to the only life he's ever known. Is this the right decision for him? As a traveller, Christy comes to value his culture, his family, and his freedom. Do you believe there is intrinsic value in the traveller's nomadic way of life? Why or why not? What aspects of their culture are most valuable? And what features, if any are dispensable?
The moral code of travellers is different from the moral code of the largely Catholic, settled community in Ireland. How can two cultures like these, with divergent ethical standards, learn to live together peaceably? Is there ever a time when one's group moral code should trump the other's?
Outsiders might be confused by the apparent dichotomies that exist within the moral fabric of the traveling community. For instance, most travellers are strict Catholics who observe their faith with rigor, but within the traveller's code of ethics, there are times when stealing is acceptable. This is a truth that Christy struggles to reconcile throughout the book. In the end, is he successful? What are your thoughts on these ethical disparities? Do similar discrepancies exist in our own moral code? Are these discrepancies harmful or reasonable?
Has this story changed your perceptions of gypsies in general, or of Irish Travellers in particular? If so, how?