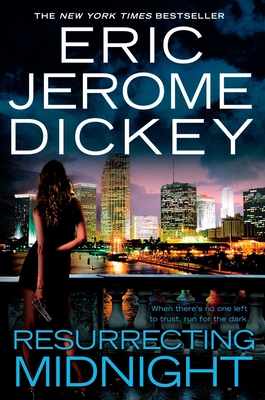 Resurrecting Midnight (Paperback)
New American Library, 9780451229939, 524pp.
Publication Date: August 3, 2010
Description
The New York Times bestselling author does it again-in a fierce new novel of seduction, intrigue, and betrayal.
Gideon, a hired gun, trusts no one. But when his former lover resurfaces in need of his skills, Gideon accepts. The assignment leads to Argentina and a team of international mercenaries who will maim, kill, and torture to achieve victory. One of them has a connection to Gideon that neither assassin is aware of, a secret link that reaches into Gideon's past and plunges him into a double-cross so explosive no one will make it out unscarred.
About the Author
Eric Jerome Dickey is the New York Times bestselling author of more than twenty previous novels as well as a six-issue miniseries of graphic novels featuring Storm (X-Men) and the Black Panther. Originally from Memphis, Dickey now lives on the road and rests in whatever hotel will have him.
Advertisement