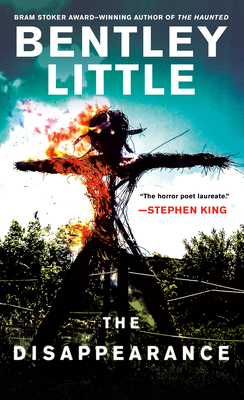 The Disappearance (Mass Market Paperbound)
Signet Book, 9780451231031, 391pp.
Publication Date: September 7, 2010
Description
From the Bram Stoker Award-winning -horror poet laureate- (Stephen King)
When Gary's girlfriend Joan vanishes, calls to her parents' home yield only dead air. Her school records are gone. There is no longer any evidence that she even existed. Most disturbing of all is what Gary does find: a warning and a tantalizing clue, leading to a mysterious backward cult known as the Homesteaders. Now Gary may be the next to disappear.
About the Author
Bentley Little was born in Arizona a month after his mother attended the world premiere of Alfred Hitchcock's Psycho. He is the author of ten previous novels, including The Revelation, The Mailman, The Summoning, Death Instinct (published under the name Phillip Emmons), University, Dominion, The Ignored, The Store, The House and The Town. An acknowledged master of horror, he is currently at work on his next novel.
Advertisement