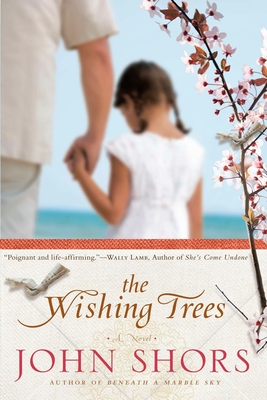 The Wishing Trees (Paperback)
Berkley Books, 9780451231130, 338pp.
Publication Date: September 7, 2010
* Individual store prices may vary.
September 2010 Indie Next List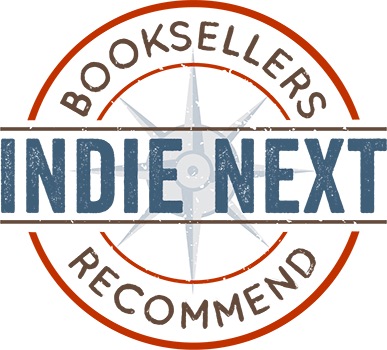 "Ian and his 10-year-old daughter Mattie set out on a memory tour of the Asian countries in which Ian and Kate, Ian's late wife and Mattie's mother, had met. Ian and Kate had planned to take this trip on their 15th anniversary. In her final days, Kate wrote a note to each of them for every country on their trip, and as Ian and Mattie open them, they discover her love and wishes for them. Mattie draws a picture in each country and ties it to a 'wishing tree' for Kate to 'see.' This is a sensitive and poignant family story."
— Sally Van Wert, MacDonald Book Shop, Estes Park, CO
View the List
Description
Almost a year after the death of his wife, former high-tech executive Ian finds a letter that will change his life. It contains Kate's final wish-a plea for him to take their ten-year-old daughter, Mattie, on a trip across Asia, through the countries they had always planned to visit. Eager to honor the woman they loved, Ian and Mattie embark on an epic journey, leaving notes to Kate in "wishing trees" along the way, and encountering miracles large and small. And as they begin to find their way back to each other, they discover that healing is possible and love endures-lessons that Kate hoped to show them all along...
About the Author
John Shors traveled extensively throughout Asia after graduating from Colorado College in 1991, living for several years in Japan, where he taught English, and then trekking across the continent, visiting ten countries and climbing the Himalayas. More recently, Mr. Shors worked as a newspaper reporter in his hometown, Des Moines, Iowa, before entering public relations and moving to Boulder, Colorado. Beneath a Marble Sky is his first novel.
Praise For The Wishing Trees…
"John Shors' The Wishing Tree is an affecting and sensitively rendered study of grief and loss, the healing power of artistic expression, and the life- altering rewards of travel to distant lands. I was deeply moved by this poignant and life-affirming novel."
-Wally Lamb, author of She's Come Undone and Wishin' and Hopin'
Had you heard of "wish trees" before? If not, did you enjoy being introduced to them? Is there anything similar in your country?
If you were Ian, would you take Mattie on the trip? Where do you draw the line between offering your child new experiences and providing for her/his safety?
Would you like to travel like Ian and Mattie do? Which country did you enjoy the most, and what about it appeals to you?
What did you think of Kate's character, and her letters? Did you find Ian's and Mattie's reactions to her death believable and moving? Are they similar to your own experiences of loss?
Did everything ring true within the relationship of Ian and Mattie?
Who was your favorite character and why
What do you think of Rupee, and how did he contribute to the story?
What do you think will happen to the young sex worker, Jaidee, when she returns home? Was Ian right to try to help her?
What was the most memorable moment of the book for you?
Ian and Mattie feel compelled to help the needy people they meet during their travels. Do you think people in wealthy countries have a moral obligation to assist the poor and suffering elsewhere in the world? To what extent? What sacrifices are you willing and not willing to make?
At the end of the novel, Ian and Mattie choose to settle in Hong Kong. How do you feel about their decision?
John Shors is supporting street children in Vietnam through his previous novel, Dragon House, and in conjunction with The Wishing Trees he is donating some of the funds generated by the book to the Arbor Day Foundation to plant trees. Do you think it's important for writers to take on such causes?
What do you think are the key messages of The Wishing Trees?
Which of John Shors's novels have you enjoyed most