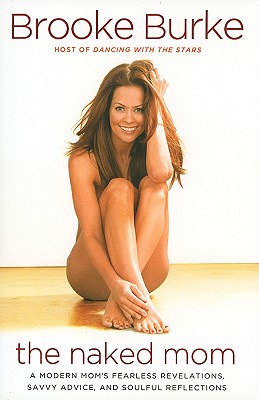 The Naked Mom (Hardcover)
A Modern Mom's Fearless Revelations,Savvy Advice, and Soulful Reflections
NAL Hardcover, 9780451232335, 320pp.
Publication Date: February 1, 2011
* Individual store prices may vary.
or
Not Currently Available for Direct Purchase
Description
Motherhood revealed-by a high-profile celebrity mom, dynamic CEO, and "Dancing with the Stars" co-host and winner.
Brooke Burke knows all too well that when you're raising four children, running a household, tending a relationship, building a multimillion- dollar business and pursuing a television career, there's no room for pretense or posturing. Rejecting the idea that there's some simple step-by-step path to the Perfect Body, the Perfect Relationship, or the Perfect Career, she reveals the truths about motherhood with the sincerity that today's smart, sexy and soulful moms need. Brooke lets readers know what really goes on behind the scenes of a surprisingly ordinary life as a celebrity mom, and how she manages to make it all work (on the good days). Always acknowledging the chaos that is present in any woman's life, Burke offers readers a more calculated approach to life and motherhood: dance through it. It's all about hearing the music, finding your footing, and moving gracefully.
From tips about caring for your body, to her own stories about the missteps she's made as a mother, to advice about how to handle the tough emotional challenges moms face, Brooke paints an honest picture of motherhood that all women can relate to, insisting that it's not about being right or wrong, it's about being your authentic, naked self.
About the Author
Brooke Burke is a mother of four and Season 7 winner of ABC s "Dancing with the Stars." Brooke is the CEO of ModernMom.com, and in 2007, she launched her own online store, BabooshBaby.com. She lives in Tucson, AZ."
Advertisement