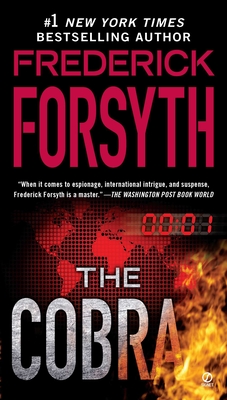 The Cobra (Mass Market Paperbound)
Signet Book, 9780451233561, 413pp.
Publication Date: June 7, 2011
Description
For decades, the West has been fighting the cocaine cartels-and losing- until the president decides enough is enough and asks one man to take charge. His task: to destroy the cocaine industry. His name: Cobra. It is the ultimate secret war. But only one side can win...
About the Author
Frederick Forsyth is the author of fourteen novels and short story collections, from 1971's The Day of the Jackal to 2003's Avenger. A former pilot and print and television reporter, he has had five movies made from his works, and a television miniseries.
Advertisement