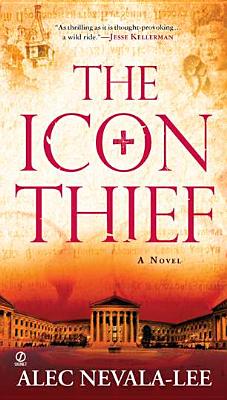 The Icon Thief (Mass Market Paperbound)
Signet Book, 9780451236203, 407pp.
Publication Date: March 6, 2012
* Individual store prices may vary.
Description
A controversial masterpiece resurfaces in Budapest. A ballerina's headless corpse is found beneath the boardwalk at Brighton Beach. And New York's Russian mob is about to collide with the equally ruthless art world...
Maddy Blume, an ambitious young art buyer for a Manhattan hedge fund, is desperate to track down a priceless painting by Marcel Duchamp, the most influential artist of the twentieth century. The discovery of a woman's decapitated body thrusts criminal investigator Alan Powell into a search for the same painting, with its enigmatic image of a headless nude. And a Russian thief and assassin known as the Scythian must steal the painting to save his reputation - and his life. The murderous race is on. And in the lead is an insidious secret society intent on reclaiming the painting for reasons of its own - and by any means necessary....

Praise For The Icon Thief…
"Nevala-Lee's cerebral, exciting debut proves there's plenty of life left in the Da Vinci Code-style thriller as long as fresh venues and original characters enhance the familiar plot elements and genre tropes...Leaves a few loose ends to be resolved in what is sure to be the eagerly awaited sequel."
-Publishers Weekly (starred review)

"Alec Nevala-Lee comes roaring out of the gate with a novel that's as thrilling as it is thought-provoking, as unexpected as it is erudite. The Icon Thief is a wild ride through a fascinating and morally complex world, a puzzle Duchamp himself would have applauded. Bravo."
-Jesse Kellerman, national bestselling author of The Genius

Alec Nevala-Lee is no debut author; he must have been a thriller writer in some past life. This one has everything: great writing, great characters, great story, great bad guy....The Icon Thief is smart, sophisticated, and has enough fast-paced action to keep anyone up past midnight."
-Paul Christopher, New York Times bestselling author

"Twists and turns aplenty....Add a storyline where almost nothing is as it first appears, and where the plot turns around on itself to reveal startling contradictions, and the result is a book that grips and holds the reader like a vise. I devoured it in a single sitting."
-James Becker, New York Times bestselling author
or
Not Currently Available for Direct Purchase