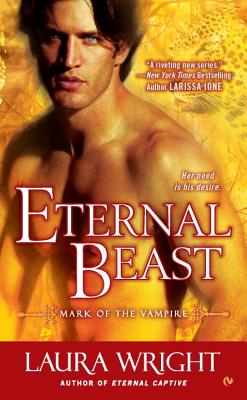 Eternal Beast (Mass Market Paperbound)
Mark of the Vampire
Signet Book, 9780451237729, 371pp.
Publication Date: August 7, 2012
Description
A Taste of Blood
Ever since his abduction by the Eternal Order of Vampires, Gray Donohue has finally found his true calling: vengeance. He will stop at nothing to bring his fellow Impure vampires the freedom they deserve. Now if he could just release his primal need for the beautiful vampire who saved his life--and rules his thoughts and desires...
After nearly killing the senator she was assigned to protect, Dillon is now in mortal danger. The jaguar within her has been unleashed, and she can no longer control it. Sex is the only thing that can tame her shift. And Gray is the only man who can make her surrender to a passion strong enough to overpower her inner beast. But she doesn't want to surrender--she wants her life back. Because she is determined never to belong to anyone, especially not Gray--the male whom destiny claims is her mate...
About the Author
Laura Wright is passionate about romantic fiction. Though she has spent most of her life immersed in acting, singing, and competitive ballroom dancing, when she found the world of writing and books and endless cups of coffee, she knew she was home. Laura lives in Los Angeles with her husband, two young children, and three lovable dogs.
Praise For Eternal Beast: Mark of the Vampire…
"Absorbing and edgy, darkly seductive--everything vampire romance should be! ETERNAL BEAST is an enthralling read, set in a rich world of blood wars and intrigue, complex characters and scorching sensuality. Laura Wright turns up the heat and takes you on a wild ride. I can't wait to see what's next!"
-Lara Adrian, NYT bestselling author, on ETERNAL BEAST
Advertisement