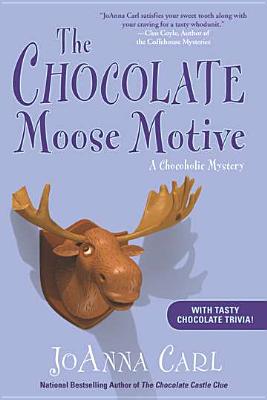 The Chocolate Moose Motive (Hardcover)
New American Library, 9780451238023, 213pp.
Publication Date: October 2, 2012
Other Editions of This Title:
Hardcover, Large Print (2/22/2013)
* Individual store prices may vary.
Description
When Lee hires a free-spirited employee with a tie-dyed, troubled past, she discovers that even the counter-culture can conceal a killer
As much as the chocolate concoctions at TenHuis can tantalize people's tongues, Lee's newest hire is more likely to make them wag. Forsythia Sissy Smith is the granddaughter of Warner Pier's only remaining resident hippie, and lives out at the Moose Lodge once an informal commune in the forest east of town. But the fact that Sissy is a third-generation flower child is the least of Lee's concerns.
The previous winter, Sissy's husband, Buzz, was found shot to death, and local talk named Sissy the number one suspect. Even though her alibi was airtight, the gossips are still pointing their fingers at her. Lee sympathizes with the young woman even more so when Buzz's dad, a tough retired Army colonel, threatens to sue Sissy for custody of her son.
Then the chief gossip is found dead, with Sissy on the scene. Was she lured there? Or is she the killer? Lee has a sneaking suspicion that there is someone even more sinister to blame. Someone out to keep a dark secret from coming to light. And they would have no problem killing a certain clever chocolatier who might uncover the truth
About the Author
JoAnna Carl is the pseudonym for a multipublished mystery writer. She spent more than twenty-five years in the newspaper business as a reporter, feature writer, editor, and columnist. She holds a degree in journalism from the University of Oklahoma and also studied in the OU Professional Writing Program. She lives in Oklahoma but summers in Michigan, where the Chocoholic Mystery series is set.
Praise For The Chocolate Moose Motive…
"A deft mix of truffles and trouble. Chocaholics--this book is for you!"
-Laura Childs, author of the Tea Shop mysteries

Praise for the Chocoholic Mystery series:
 
"JoAnna Carl satisfies your sweet tooth along with your craving for a tasty whodunit." —Cleo Coyle, author of the Coffeehouse Mysteries
 
"I'm proud to stand up and say, 'My name is Charlaine, and I'm a Chocoholic!'" —#1 New York Times bestselling author Charlaine Harris

"Lee McKinney sells chocolates and solves crimes with panache and good humor." —Carolyn Hart, author of the Death on Demand mysteries

"A deft mix of truffles and trouble. Chocaholics—this book is for you!" —Laura Childs, author of the Tea Shop mysteries

"Deliciously cozy."—Elaine Viets, national bestselling author of Death on a Platter

"A heroine impossible to dislike."—Midwest Book Review
or
Not Currently Available for Direct Purchase