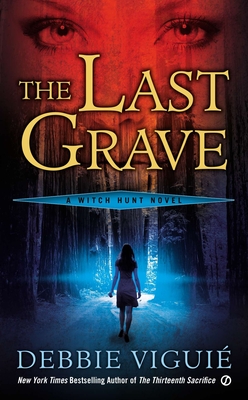 The Last Grave (Mass Market)
A Witch Hunt Novel
Berkley, 9780451239570, 368pp.
Publication Date: March 5, 2013
* Individual store prices may vary.
Description
Samantha Ryan—homicide detective by choice, witch hunter by necessity—has left Salem for San Francisco, hoping a move will help her forget the horrors of her past. But she's about to discover that witches tempted by the dark side are everywhere....

Samantha is doing whatever she can to forget her terrible childhood in a coven destroyed by its members' greed and lust for power. Now she's a San Francisco detective struggling to fight her own desire to turn to magic. But as she discovers, escaping who you are isn't easy.

Her latest case seems straightforward enough—the murder of a local historian named Winona Lightfoot. But strange clues take Samantha to the Santa Cruz Mountains, a place teeming with witches and black magic. As she works to uncover the connection between Winona and this coven, an earthquake rocks the Bay Area. That's when Samantha has a premonition: Something is coming. Something evil.

To survive—and save everyone around her—she will have to tackle her greatest fear, and hope she isn't the next one put into a deep, dark grave....  
About the Author
Debbie Viguié is the New York Times bestselling author of two dozen novels, including the Wicked series and the Crusade series, both coauthored by Nancy Holder. Debbie also writes thrillers, including the Psalm 23 Mysteries and the Kiss trilogy. When Debbie isn't writing, she enjoys spending time visiting theme parks with her husband, Scott. They live in Florida with their cat, Shrödinger.
Praise For The Last Grave: A Witch Hunt Novel…
Raves for The Thirteenth Sacrifice

"Impossible to put down....Debbie Viguié just keeps getting better and better."—USA Today

"One of the most beautifully written and scariest books I've ever read...one of my top ten EVER."—New York Times Bestselling Author Nancy Holder

"An exciting paranormal thrill ride"—Dark Faerie Tales