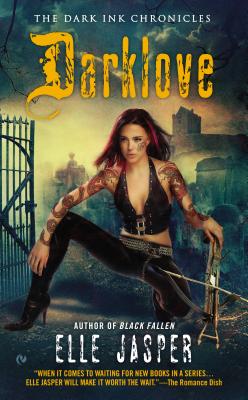 Darklove (Dark Ink Chronicles) (Mass Market Paperbound)
Signet Book, 9780451240057, 329pp.
Publication Date: December 3, 2013
Description
Utterly destroyed, or lost forever?
This is the question that plagues Riley Poe. After her vampire lover, Eli Dupre, was seemingly murdered by a fallen angel, she receives word that he's actually trapped in an alternate dimension, where hell on earth is revealed and dark forces reign. Riley's been there before, and it nearly ripped her to pieces.
But her efforts to find Eli are thwarted by a new foe: a powerful, unstoppable vampire is slaughtering humans. Riley knows how to handle a vamp, and with the WUP team by her side, she's determined to take down the rogue.
But what she finds rocks her to the core, as she discovers a startling connection between the slaughter and Eli, who might not be missing after all--and who might not be the same vampire she fell in love with.
About the Author
Elle Jasper spent her youth buried in the pages of Mary Shelley, Edgar Allan Poe, Bram Stoker, and Stephen King. Now a full-time writer, she lives in and continues to be inspired by the Gothic Revival and Georgian architecture, moss-draped squares, and ancient cobbles of Savannah, Georgia.
Praise For Darklove (Dark Ink Chronicles)…
Praise for the Dark Ink Chronicles

"When it comes to waiting for new books in a series…Elle Jasper will make it worth the wait."—The Romance Dish

"The most absorbing, enticing, and unique paranormal world I've read in years."—Romance Junkies

"Ms. Jasper is an author to watch!"—Night Owl Reviews
Advertisement