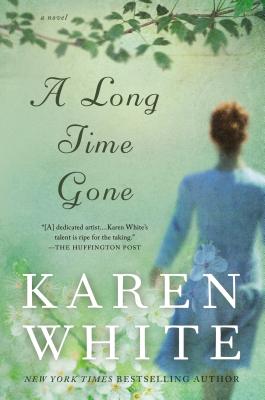 A Long Time Gone (Hardcover)
New American Library, 9780451240460, 417pp.
Publication Date: June 3, 2014
Description
From the New York Times bestselling author of the Tradd Street novels comes an enthralling southern gothic saga about one woman's quest for the truth...
When Vivien Walker left her home in the Mississippi Delta, she swore never to go back. But in the spring, nine years to the day since she'd left, Vivien returns, fleeing from a broken marriage and her lost dreams for children.
What she hopes to find is solace with her dear grandmother who raised her, a Walker woman with a knack for making everything all right. Instead Vivien is forced into the unexpected role of caretaker, challenging her personal quest to find the girl she once was. But things will change again in ways Vivien cannot imagine. A violent storm has revealed the remains of a long-dead woman buried near the Walker home, not far from the cypress swamp that is soon to give up its ghosts.
Vivien knows there is now only one way to rediscover herself--by uncovering the secrets of her family and breaking the cycle of loss that has haunted them for generations.
READERS GUIDE INCLUDED
About the Author
Karen White is the New York Times bestselling author of more than twenty novels, including the Tradd Street series, The Night the Lights Went Out, Flight Patterns, The Sound of Glass, A Long Time Gone, and The Time Between. She is the coauthor of The Forgotton Room with New York Times bestselling authors Beatriz Williams and Lauren Willig. She grew up in London but now lives with her husband and two children near Atlanta, Georgia.
Praise For A Long Time Gone…
Praise for New York Times Bestselling Author
Karen White  
"[A] dedicated artist...Karen White's talent is ripe for the taking."—The Huffington Post
 
"White's dizzying carousel of a plot keeps those pages turning, so much so that the book can—and should be—finished in one afternoon, interrupted only by a glass of sweet iced tea."—Oprah.com
 
"Family relationships worthy of a Tennessee Williams play."—fayobserver.com (Fayetteville, NC)
 
"White's ability to write a book that keeps you hankering for more is her strong suit. The Beach Trees is a great book about the power of family and connection that you won't soon forget."—South Charlotte Weekly
 
"White...weaves together themes of Southern culture, the powerful bond of family, and the courage to rebuild in the face of destruction to create an incredibly moving story her dedicated fans are sure to embrace."—Moultrie News (SC)
"Home means so many different things. . . . It's where your people are." The author creates such a dynamic sense of place for the reader through sensory details and evocative objects such as the heirloom black bed, the watermark from the flood, and the lost diary. What things or memories evoke "home" for you?
Does Vivien get the closure she needs with her mother once she returns home? How do Bootsie's death, Carol Lynne's dementia, and Vivien's reliance on prescription drugs complicate things?
What is the effect of Carol Lynne's dementia on those around her? As a reader, what was it like to encounter Carol Lynne only through her diary?
In one of her diary entries, Carol Lynne notes, "There's something in the ways of mothers and daughters, I think, that makes us see all the bad parts of ourselves." Do you think this is true? How does this apply to the Walker women? Does each woman grow emotionally from this realization?
"Because it was something I'd been born with, a poison in the blood I'd inherited from my mother and she from hers and way on back before anybody alive could still remember." When they left home, what ghosts was each Walker woman chasing? What made each woman return?
Carol Lynne's diary also reveals the following sentiment: "[Bootsie] just smiled and told me to wait until I become a mother, and then I will understand that my real destiny will be decided by those not yet born." What does Bootsie mean by this? How do children shape the futures of the Walker women?
Did you suspect the identity of the body earlier in the novel? How does this "ghost" affect the lives of the Walker women?
How does the author use objects or heirlooms such as the watch and ring to unite the characters' stories across multiple generations? Is there an heirloom you've inherited that is loaded with meaning or inspires curiosity about the past?
Did you have any trouble shifting between time lines, which run from the 1920s to the present day? Which era or woman's story was your favorite?
Advertisement