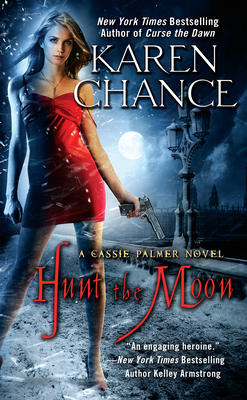 Hunt the Moon (Paperback)
A Cassie Palmer Novel
Berkley, 9780451413079, 432pp.
Publication Date: June 7, 2011
* Individual store prices may vary.
Description
Cassandra Palmer recently defeated a god, which you'd think would buy a girl a little time off. But it doesn't work that way when your job description is Pythia-the world's chief clairvoyant. Cassie is busier than ever, trying to learn about her power, preparing for her upcoming coronation, and figuring out her relationship with the enigmatic sexy master vampire, Mircea.

But someone doesn't want Cassie to become Pythia, and is willing to go to any lengths to make sure the coronation ceremony never happens- including attacking her mother before Cassie is even born.
About the Author
Karen Chance has lived in France, the United Kingdom and Hong Kong, but always comes back to America. She currently lives in Central Florida, the home of make-believe, which may explain a lot.