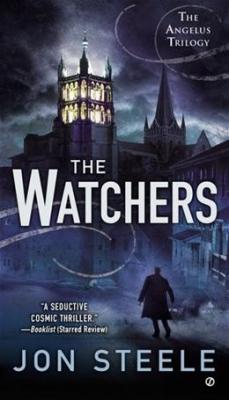 The Watchers (Paperback)
The Angelus Trilogy
Blue Rider Press, 9780451416797, 784pp.
Publication Date: April 2, 2013
* Individual store prices may vary.
June 2012 Indie Next List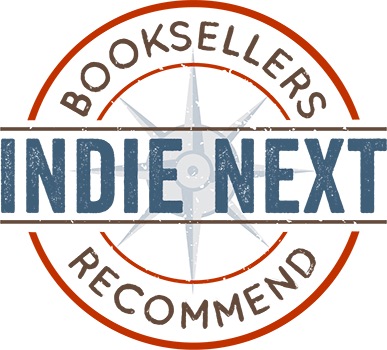 "Set in the gothic Lausanne Cathedral, this is a haunting and beautiful tale of fallen angels, the innocents and the not-so-innocent who fall prey to them, and those who are there to defend against evil. Steele offers a terrifyingly suspenseful yet mystical and extremely tender story, and the reader will wonder who and what are real and who and what they can trust."
— Lynn Pellerito Riehl, Nicola's Books, Ann Arbor, MI
View the List
Description
Every hour, childlike Marc Rochat circles the Lausanne cathedral as the watchmen have done for centuries. Then one day a beautiful woman draws him out of the shadows—the angel his mother once promised him would come.

But Katherine Taylor is no angel. She's one of the toughest and most resourceful call girls in Lausanne. Until something unnatural seething beneath a new client's request sends her fleeing to the sanctuary of an unlikely protector.

Into their refuge comes Jay Harper. The private detective has awakened in Lausanne with no memory of how he got there—and only one thing driving him forward: a series of unsettling murders he feels compelled to solve.

Pray for the three strangers. They have something in common they can't begin to imagine.
About the Author
JON STEELE is an award-winning journalist and author of The Watchers and Angel City. Born in Spokane, Washington, he traveled the world, working as a cameraman for Independent Television News. After a twenty-year career, Steele wrote the critically acclaimed War Junkie. He cowrote, codirected, and shot Baker Boys: Inside the Surge, a documentary about an American combat unit in Iraq. He lives in Switzerland.
Praise For The Watchers: The Angelus Trilogy…
"Reads like Paradise Lost by way of John Connolly although Steele…brings hard-edged modernity to this timeless tale as he roots his depiction of evil in the contemporary world. Clever, stylish, and epic in scale, it's a tremendously satisfying debut."—The Irish Times

"An imaginatively metaphysical thriller...Steele keeps his tale tantalizingly ambiguous, casting it with fey characters and skillfully concealing until the climax whether apparent weird events haven't been manipulated to make them seem so. This solidly plotted tale, the first in a trilogy, will appeal to readers who like a hint of uncanny in their fiction."—Publishers Weekly

"A seductive cosmic thriller stoked by historic fact, an ancient Jewish religious text, and a literary classic...Steele's lavishly atmospheric, witty, bloody, and swashbuckling tale of age-old struggles for dominion between angels and demons is the propitious first book in an ambitious series."—Booklist (starred review)

"Really smart work for serious thriller readers."—Library Journal

"So phenomenally deep and complex. Jon Steele has written a modern thriller masterpiece, pulling from medieval Gothic myths and religious mysticism in a very unexpected way...I felt like I was watching a spellbinding movie. This is a smart, heavily researched novel that is one hell of a roller-coaster ride."—Pop Corn Reads

"Faith, love, lust, murder, innocence, dangerous demons, fallen angels…meld together in to one glorious, spellbinding, addicting story that readers won't soon forget...The Watchers delivers a one-two punch of good versus evil in a fresh, unique, and decadent manner…brilliant enough to capture the attention of romantics, religious zealots, and historian buffs alike. Not just good, but DAMN good. I didn't just like it, I LOVED it, and it's a rare treat for me to experience such pleasure. A must read. Seriously."—Luxury Reading

"There's plenty of diabolical fun to be had here."—Kirkus Reviews

"A carefully constructed puzzle…[an] intriguing story of fallen angels and haunting visions."—Warpcore SF

"A wholly original thriller that seamlessly melds suspense, history, fantasy, and mysticism. Steele deftly blends elements of many literary genres into this inventive work of fiction. A tour de force—and the first in a projected trilogy—The Watchers is an indescribable work of the imagination: at once heart-stopping and mystical, entertaining and awe-inspiring."—BookTrib

"I loved this book from the first beautifully written and haunting chapter to the last heart-pounding one. It's definitely a must read for the literary thriller crowd and just about anyone who enjoys great writing and a fabulous story."—Book Bound

"This book touched me, intrigued me, followed me in my dreams, and refuses to get out of my head…The writing is beautiful, the setting memorable and the story unforgettable."—Bookgeeks

"The most extraordinary novel I've read this year, and one of the most memorable that I've read in much longer than that...This isn't just because of the story, which combines reality and fantasy in a seamless and magical fashion, but also because of the writing. The Watchers breathes beautiful prose, reaching poetic heights in places, sometime literally."—Movie Brit

"Dark, atmospheric…rich, and intricate. I was amazed by how Steele put it together."—The Book Stoner

"Jon Steele's take on the alternative theological thriller blends the legends of a suppressed ancient text with pulp noir archetypes and a sweet but simple man on the side of the angels….The final act is pure blockbuster."—Shelf Awareness

"If you're in the mood for something artistic, an unexpected read that you're willing to just go with, no matter how strange it seems at times, then The Watchers might be just the novel you're looking for."—S. Krishna's Books

"A fabulous story."—Drey's Library