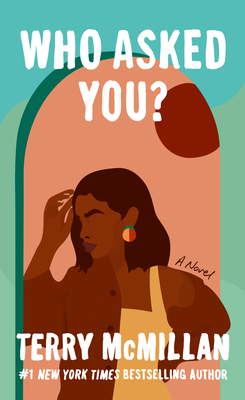 Who Asked You? (Paperback)
New American Library, 9780451417022, 416pp.
Publication Date: July 1, 2014
Description
-Remember Getting to Happy, Waiting to Exhale, and How Stella Got Her Groove Back? Well, you won't likely forget Terry McMillan's Who Asked You? either.---The Raleigh News & Observer

When Who Asked You? begins, Trinetta leaves her two young sons with her mother, Betty Jean, and promptly disappears. BJ already has her hands full dealing with her other adult children, two opinionated sisters, an ill husband, and her own postponed dreams--all the while holding down a job delivering room service at a hotel. Her son Dexter is about to be paroled from prison; Quentin, the family success, can't be bothered to lend a hand; and taking care of two lively grandsons is the last thing BJ thinks she needs. But who asked her?
About the Author
Terry McMillan is the critically acclaimed, award-winning author of the novels Mama, Disappearing Acts, Waiting to Exhale, How Stella Got Her Groove Back, A Day Late and a Dollar Short, and Getting to Happy and the editor of Breaking Ice: An Anthology of Contemporary African-American Fiction. She lives in Los Angeles.
Advertisement