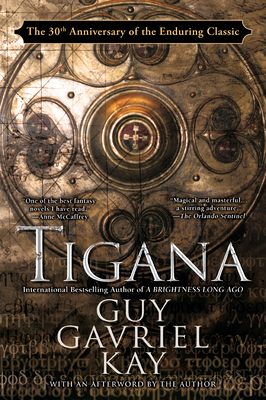 Tigana: Anniversary Edition (Paperback)
Anniversary Edition
Ace Books, 9780451457769, 688pp.
Publication Date: December 10, 1999
Description
From the renowned author of Children of Earth and Sky, The Fionovar Tapestry, and A Song for Arbonne Tigana is the magical story of a beleaguered land struggling to be free. It is the tale of a people so cursed by the black sorcery of a cruel despotic king that even the name of their once-beautiful homeland cannot be spoken or remembered.
About the Author
Guy Gavriel Kay is the internationally bestselling author of more than a dozen novels. His work has been translated into over 30 languages. At the outset of his career Kay assisted in the editorial construction of J.R.R. Tolkien's The Silmarillion. He has also written for the Washington Post, the Globe and Mail, The National Post, and The Guardian, among others, and has spoken at literary events around the world. He was won numerous literary awards, and is the recipient of the International Goliardos Prize for his contributions to the literature of the fantastic. In 2014 he was named to the Order of Canada, the country's highest civilian honour.
Advertisement