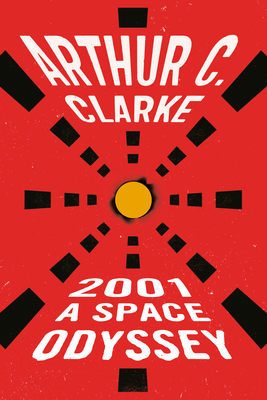 2001: A Space Odyssey (Mass Market Paperbound)
A Space Odyssey
Roc, 9780451457998, 297pp.
Publication Date: September 12, 2000
Description
The classic science fiction novel that inspired Stanley Kubrick's immortal 1968 film and changed the way we look at the stars and ourselves. From the savannas of Africa at the dawn of mankind to the rings of Saturn as man ventures to the outer rim of our solar system, 2001: A Space Odyssey is a journey unlike any other. This allegory about humanity's exploration of their universe, and the universe's reaction to humanity lives on as a hallmark achievement in storytelling. The story follows the Discovery One and its crew as they embark on a mission to Saturn. Controlling the Discovery One is the HAL 9000, an artificially intelligent supercomputer that manages the functions of all systems of the spacecraft. A masterful feat of human engineering, HAL is capable of the highest level of cognitive functioning that rivals--and perhaps threatens--the human mind. Grappling with space exploration, the perils of technology, and the limits of human power, 2001: A Space Odyssey continues to be an enduring classic of cinematic scope.
About the Author
Sir Arthur C. Clarke (1917-2008) was one of the supreme science fiction writers of the century and achieved vast popularity with 2001: A Space Odyssey in 1968. He has over twenty million books in print and won every imaginable science fiction award, including the Science Fiction Writers of America Grand Master Award for life achievement in 1986. In addition to his literary accomplishments, Sir Arthur, a former radar officer for the RAF, invented the Communication Satellite. For this achievement he was nominated for the Nobel Peace Prize; in 1998 he was knighted by Queen Elizabeth for Services to Literature.
Advertisement