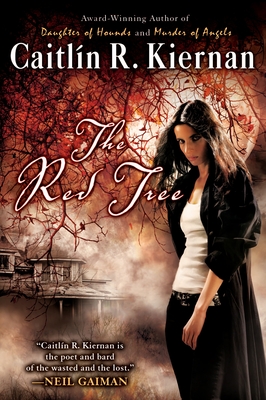 The Red Tree (Paperback)
Roc, 9780451462763, 385pp.
Publication Date: August 4, 2009
Description
Sarah Crowe left Atlanta, and the remnants of a tumultuous relationship, to live alone in an old house in rural Rhode Island. Within its walls she discovers an unfinished manuscript written by the house's former tenant-a parapsychologist obsessed with the ancient oak growing on a desolate corner of the property. And as the gnarled tree takes root in her imagination, Sarah risks her health and her sanity to unearth a revelation planted centuries ago...
About the Author
Caitlin R. Kiernan is the author of nine novels, including Silk, Threshold, Low Red Moon, Murder of Angels, Daughter of Hounds, and The Red Tree. Her award-winning short fiction has been collected in six volumes, including Tales of Pain and Wonder; To Charles Fort, With Love; Alabaster; and, most recently, A is for Alien. She has also published two volumes of erotica, Frog Toes and Tentacles and Tales from the Woeful Platypus. Trained as a vertebrate paleontologist, she currently lives in Providence, Rhode Island.
Praise For The Red Tree…
"[Caitlfn R. Kiernan has] a gift for language that borders on the scary."
-Neil Gaiman
Advertisement