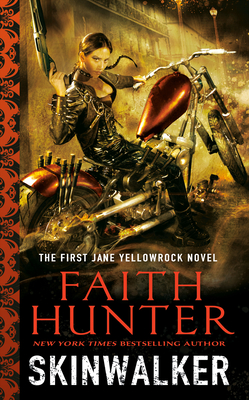 Skinwalker (Mass Market Paperbound)
Roc, 9780451462800, 320pp.
Publication Date: July 7, 2009
Description
First in a brand new series from the author of the rogue mage novels Jane Yellowrock is the last of her kind-a skinwalker of Cherokee descent who can turn into any creature she desires and hunts vampires for a living. But now she's been hired by Katherine Fontaneau, one of the oldest vampires in New Orleans and the madam of Katie's Ladies, to hunt a powerful rogue vampire who's killing other vamps...
About the Author
A native of Louisiana, Faith Hunter spent her early years on the bayous and rivers, learning survival skills and the womanly arts. She liked horses, dogs, fishing and crabbing much better than girly skills. She still does. In grade school, she fell in love with fantasy and science fiction, reading five books a week and wishing she could "write that great stuff." Faith now shares her life with her Renaissance Man and their dogs in a Enclave of their own. Faith is working on a new series, which Roc will publish starting in the summer of 2009, and a role-playing game, called The Rogue Mage, based on Thorn.
Praise For Skinwalker…
"A new, strongly unique voice in the dark fantasy genre."
-Kim Harrison

"Hunter's very professionally executed, tasty blend of dark fantasy, mystery, and romance should please fans of all three genres."
-Booklist
Advertisement