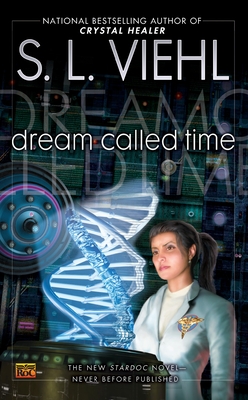 Dream Called Time (Mass Market Paperbound)
Roc, 9780451463463, 371pp.
Publication Date: August 3, 2010
Description
From the national bestselling author of the Crystal Healer The newest book in the thrilling Stardoc series Dispatched to investigate an unidentified ship that has emerged from a mysterious rift in space, Cherijo discovers technology far more advanced than anything she's ever seen. Before she can unravel the alien ship's mystery, Cherijo's own ship is sucked into the rift and transported through time. Unless she can find a way to reopen the rift, they will remain trapped in another time. And Cherijo will never see her family-which she's only just been reunited with-again...
About the Author
S. L. Viehl is the author of several novels including the Stardoc series, the Bio Rescue series, as well as Paradise Island, and Blade Dancer. She lives in Florida with her family.
Advertisement