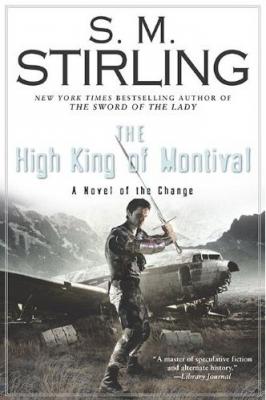 The High King of Montival: A Novel of the Change (Hardcover)
A Novel of the Change
Roc Hardcover, 9780451463524, 496pp.
Publication Date: September 7, 2010
* Individual store prices may vary.
or
Not Currently Available for Direct Purchase
Description
The "New York Times" bestselling author continues his post- apocalyptic series chronicling a modern world without technology.
With "The Sword of the Lady," Rudi Mackenzie's destiny was determined. Now he returns to Montival in the Pacific Northwest, where he will face the legions of the Prophet. To achieve victory, Rudi must assemble a coalition of those who had been his enemies a few months before and forge them into an army that will rescue his homeland.
Only then will Rudi be able to come to terms with how the Sword has changed him, as well as the world, and assume his place as Artos, High King of Montival...
About the Author
S. M. Stirling is the author of numerous novels, both on his own and in collaboration. A former lawyer and an amateur historian, he lives in the Southwest with his wife, Jan.
Advertisement