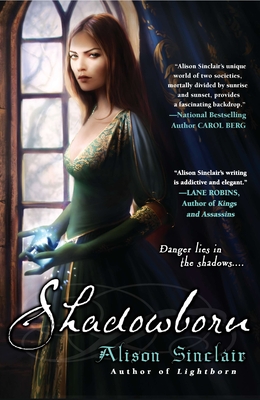 Shadowborn (Paperback)
Roc, 9780451463944, 358pp.
Publication Date: June 7, 2011
Description
From the author of Lightborn, the third book in a Regency- flavored fantasy series of magic and manners.
Magic dies with the mage, or so the Darkborn believe. That's why Lady Telmaine Hearne has been condemned to death for sorcery. She's escaped but is now bound with her mageborn allies for the Borders and war. Meanwhile, her husband, Balthasar, has learned of his family connection to the Shadowborn-and is fighting for survival and sanity as magic turns him against everything he holds dear.
About the Author
Alison Sinclair is the author of Legacies, Blueheart and Cavalcade (nominated for the Arthur C Clarke award), as well as Darkborn and Lightborn. From the Paperback edition.
Advertisement