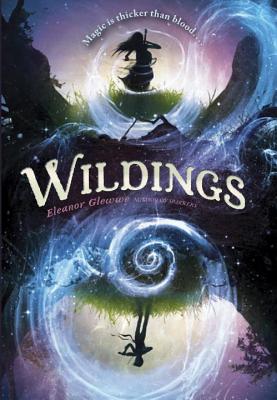 Wildings
Hardcover

* Individual store prices may vary.
Description
A captivating fantasy about the bond between twins, and the power of children to stand up for what's right.

Rivka is one of the magical elite and the daughter of an important ambassador. But she harbors a deep secret: She once had a twin brother, Arik. When Arik failed to develop his own magical abilities, the government declared him a wilding, removed him from his home, placed him with non-magical adoptive parents, and forbade him any contact with his birth family. Now it is as if he never existed at all.

But Rivka refuses to forget her twin brother. Even though she knows she could lose everything—her father, her friends, even her freedom—she sets out to find Arik. She has nothing to go on except her still-new magical powers and her love for her brother. Can that possibly be enough to bring them together again, when all of society believes they belong apart?
Praise For Wildings…
Praise for Wildings

"This is a thoughtful adventure, with magic seeping through the pages."—School Library Journal

"This book features a richly developed world, with a strong, young female protagonist who fights to correct a social wrong against long odds. . . . Will appeal to fans of fiction with strong elements of fantasy and magic."—VOYA

"Glewwe's city-state of Ashara is an immersive world with social divisions that are simultaneously familiar and foreign."—Publishers Weekly

"Rivka's not always easy to like but she is easy to respect, and her fierce, unwavering determination to get her twin back is inspiring."—Bulletin of the Center for Children's Books

"Examines the difficulty of completely eradicating systemic injustice. . . . Bittersweet but hopeful."—Kirkus Reviews


Praise for Eleanor Glewwe's Sparkers

"I love a well-built world, and this is as deep, delightful, and lived-in as any I've visited. It's a place where combating terrible evil requires not just magic but music, friendship, and an abiding love of books. I hope SPARKERS is just our first foray into Glewwe's imagination; I'm already ready to visit again!" —Rachel Hartman, author of The New York Times bestseller Seraphina

"Sparkers will draw readers in to an incredible world where magic is real—and dangerous—but a brave pair of kids can make all the difference. The twists and turns and surprises kept me riveted all the way to the end." —Margaret Peterson Haddix, author of The New York Times bestselling series The Missing

"Rich with music, magic, and devotion to friends and family, the world of Sparkers will ignite your imagination." —Ingrid Law, author of the Newbery Honor Book Savvy

"In the entrancing Sparkers, terrible secrets are hidden among lost spells, forgotten languages, and forbidden books, and still one beautiful truth shines clearly through: Adults may have all the power, but it's kids who can change the world. I loved this book." —Anne Ursu, author of Breadcrumbs

* "Social injustice is a rare theme in middle-grade fantasy, but Glewwe conveys the insidious poison of prejudice by grounding the narrative in evocative details. . . A compelling story on a difficult topic, addressed with maturity and grace." —Kirkus Reviews, starred review

"This book holds all that fantasy readers could desire: magic, intrigue, mysterious characters, ancient curses, and a dark evil that must be defeated. Not everything is wrapped up neatly, and the various characters are multilayerd, neither all good nor all bad. A worthy and worthwhile stand-alone book in a genre so often serialized." —School Library Journal
Viking Books for Young Readers, 9780451468857, 336pp.
Publication Date: November 1, 2016
About the Author
Eleanor Glewwe was born in Washington, D.C. and grew up in Minnesota. She plays the cello and once braved a snowstorm to perform in a chamber music competition. At Swarthmore College, she studied linguistics, French, and Chinese and worked in the music library, shelving composers' biographies and binding scores with a needle and thread. More recently, she haunted the tunnels under the Minnesota State Capitol as a legislative advocate. Eleanor lives in Los Angeles, where she is a graduate student in linguistics. Visit her at eleanorglewwe.com.
or
Not Currently Available for Direct Purchase