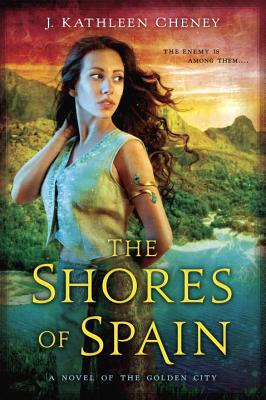 The Shores of Spain (A Novel of the Golden City #3) (Paperback)
Ace, 9780451472915, 432pp.
Publication Date: July 7, 2015
* Individual store prices may vary.
Description
A brilliant new chapter in the Novels of the Golden City.

Even as the branches of peace are being offered, there are some who still believe those who are not human should be used as chattel. And they are willing to go to great lengths to retain their power.

Newlywed siren Oriana Paredes has been appointed Ambassador to her home islands now that communication between Northern Portugual and the magical races has been restored. But convincing her people that the new Portuguese Prince's intentions are honorable after years of persecution is difficult. And her husband, Duilio, faces his own obstacles among the sirens where males are a rare and valuable commodity with few rights.

In addition to their diplomatic mission, the two hope to uncover the truth behind Oriana's mother's death. Evidence suggests that Spain—a country that has been known to enslave magical beings—may have infiltrated the siren authority. Unable to leave their post, Oriana and Duilio must call on Inspector Joaquim Tavares to root out the truth.

But even his seer's gift cannot prepare him for what he will discover.
 
About the Author
J. Kathleen Cheney is the author of the Novels of the Golden City--The Seat of Magic and The Golden City. She is a former mathematics teacher who has taught classes ranging from 7th grade to Calculus, with a brief stint as a gifted and talented specialist. Her short fiction has been published in such venues as Fantasy Magazine and Beneath Ceaseless Skies, and her novella "Iron Shoes" was a Nebula Finalist in 2010.
Praise For The Shores of Spain (A Novel of the Golden City #3)…
Praise for the novels of J. Kathleen Cheney

"Intriguing and fun, the mystery unfolds like a socially conscious tour through a cabinet of curiosities."—Kirkus Reviews

"Mesmerizing."—Publishers Weekly

"Those who enjoy alternate history, Edwardian- or Victorian-era historical fiction with a touch of magic and mythology, will be delighted with this story." —Booklist

"[A] masterpiece of historical fantasy."—Library Journal