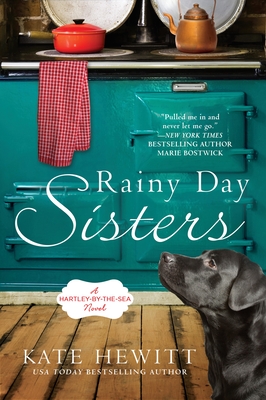 Rainy Day Sisters (Hartley-By-The-Sea Novel #1) (Paperback)
Berkley Books, 9780451475589, 368pp.
Publication Date: August 4, 2015
Description
The USA Today bestselling author presents a heartfelt novel about two sisters struggling toward new lives and loves. Welcome to Hartley-by-the-Sea in England's beautiful Lake District, where two sisters who meet as strangers find small miracles tucked into the corners of every day.... When Lucy Bagshaw's life in Boston falls apart, thanks to a scathing editorial written by her famous artist mother, she accepts her half sister Juliet's invitation to stay with her in a charming seaside village in northern England. Lucy is expecting quaint cottages and cream teas, but instead finds that her sister is an aloof host, the weather is wet, windy, and cold, and her new boss, Alex Kincaid, is a disapproving widower who only hired her as a favor to Juliet. Despite the invitation she offered, Juliet is startled by the way Lucy catapults into her orderly life. As Juliet faces her own struggles with both her distant mother and her desire for a child, her sister's irrepressible optimism begins to take hold. With the help of quirky villagers, these hesitant rainy day sisters begin to forge a new understanding...and find in each other the love of family that makes all the difference. Includes a Preview of Kate Hewitt's Next Novel
About the Author
Kate Hewitt is a USA Today bestselling author of more than thirty books, including This Fragile Life, Far Horizons, and The Other Side of The Bridge (writing as Katharine Swartz). An American ex-pat, she lives in England's Lake District with her husband and five children.
Advertisement