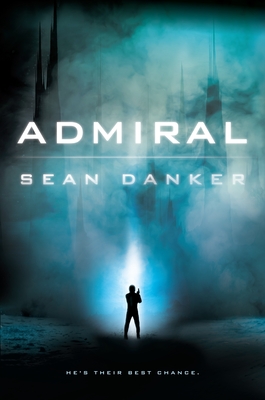 Admiral (Hardcover)
Ace, 9780451475794, 320pp.
Publication Date: May 3, 2016
Other Editions of This Title:
Digital Audiobook (5/2/2016)
* Individual store prices may vary.
Description
FIRST IN A NEW MILITARY SCIENCE FICTION SERIES
"I was on a dead ship on an unknown planet with three trainees freshly graduated into the Imperial Service. I tried to look on the bright side."
 
He is the last to wake. The label on his sleeper pad identifies him as an admiral of the Evagardian Empire—a surprise as much to him as to the three recent recruits now under his command. He wears no uniform, and he is ignorant of military protocol, but the ship's records confirm he is their superior officer.
 
Whether he is an Evagardian admiral or a spy will be of little consequence if the crew members all end up dead. They are marooned on a strange world, their ship's systems are failing one by one—and they are not alone.

About the Author
Sean Danker has been writing since he was fifteen. He read entirely too much Asimov in college, and now we're all paying the price for it. His hobbies include biting off more than he can chew, feeling sorry for himself on Twitter, and telling people to lighten up. He is currently serving in the military on a base in North Dakota.
Praise For Admiral…
"A cross between the action-filled suspense of The Martian and the tricky mental maneuverings of The Stainless Steel Rat. Admiral is a satisfying military adventure filled with plenty of science fiction mystery, wrapped in layers of caper-style suspense."—Jean Johnson, national bestselling author of The V'Dan

"A riveting space mystery. A seductive mix of suspense and action."—William C. Dietz, national bestselling author of The Legion of the Damned novels

"A fast-paced and engaging intrigue, with characters the reader will be attached to and root for despite their flaws and faults...The Martian meets Bourne Identity by way of Alien."—Marko Kloos, author of Chains of Command

"A wild, page-turning ride through a locked room mystery on a wrecked starship where nothing and no one is what it seems.  I can't wait to see what this great bunch of characters do next."—Mike Shepherd, author of Kris Longknife: Unrelenting