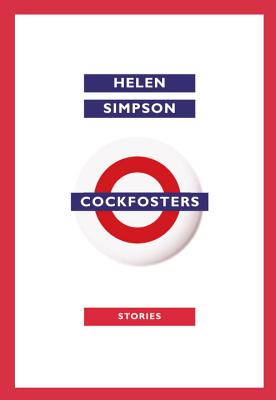 Cockfosters
Stories
Hardcover

* Individual store prices may vary.
Other Editions of This Title:
Paperback (9/4/2018)
Description
A wickedly wry, tender new collection from one of our finest internationally acclaimed short story writers.

Nine virtuoso stories that take up the preoccupations and fixations of time's passing and of middle age and that take us from today's London and Berlin to the wild west of the USA and the wilder shores of Mother Russia; stories finely balanced between devastation and optimism.
     In the title story, long-ago school pals take the London Underground to the end of the Piccadilly line--Cockfosters Station--to retrieve a lost pair of newly prescribed bifocals ("The worst thing about needing glasses is the bumbling," says Julie. "I've turned into a bumbler overnight. Me! I run marathons!"); each station stop prompting reflections on their shared past, present, and possible futures . . . In "Erewhon," a gender-role flip: after having sex with his wife, who has turned over and instantly fallen asleep, a man lies awake fretting about his body shape, his dissatisfaction with sex, his children, his role in the marriage . . . In "Kythera," lemon drizzle cake is a mother's ritual preparation for her (now grown) daughter's birthday as she conjures up memories of all the birthday cakes she has made for her, each one more poignant than the last; this new cake becoming a memento mori, an act of love, and a symbol of transformation ... And in "Berlin," a fiftysomething couple on a "Ring package" to Germany spend four evenings watching Wagner's epic, recalling their life together, reckoning with the husband's infidelity, the wife noting the similarity between their marriage and the Ring Cycle itself: "I'm glad I stuck it out but I'd never want to sit through it again."
Praise For Cockfosters: Stories…
Extraordinary acclaim for Helen Simpson's
COCKFOSTERS
 
"If it were easy to explain what Helen Simpson can do with a story, more writers would be fashioning such jewels . . . Extra bravas for such heartfelt authenticity . . . deeply funny . . . unpredictably tender . . . What more does one want in a short story besides memorable characters, comic timing, originality, economy and poignancy? And heart. All there. Done. The reader thanks Simpson's eye and ear for such generosity."
—Elinor Lipman, The New York Times Book Review
 
"Time is the essence of this spare, subtle short story collection . . . Sharply written . . . Incisively sly and clever . . . Although Simpson's stories are timely and rooted in their British milieu—strongly evoking the personal and cultural struggles of today's middle class—they are also far-reaching and timeless, addressing matters of loyalty and mortality that are universal and deeply human. Simpson's stories pack a quiet emotional power that extends beyond their pages."
—Kirkus Reviews (starred review)
 
"Wonderful . . . Her sixth collection continues to delight with her pitch-perfect ear for dialogue and delicate handling of weighty subtexts . . . A vital (and pleasurable) voice."
—Melanie White, The Independent on Sunday
 
"Sad, funny, and true . . . if Simpson were an American short story writer, she'd be hailed as a genius."
—Max Liu, The Independent
 
"Exquisitely tender . . . A breakthrough collection."
—Rebecca Abrams, Financial Times
 
"Elegant fable-like pieces about the nitty-gritty of middle-class family life . . . Truthful, funny and sharp . . . Elegant, sane, and—while remaining firmly rooted in ordinary life—gently ground-breaking."
—Theo Tait, The Sunday Times
 
"Remarkable . . . Humour is never far from the surface . . . Joy and its flipside, pain, are frequently glimpsed together . . . Simpson has a fine ear for the cadence of everyday speech and for the truths that may lie behind the most mundane of expressions."
—Emily Rhodes, The Times Literary Supplement
 
"Simpson has assembled a body of work over the course of a quarter century that delivers one of literature's richest accounts of the post-war lives of girls and women."
—Sarah Crown, The Guardian
 
"Witty, hilarious and deeply discomfiting."
—Neel Mukherjee, The Spectator
 
"A virtuoso of the short story . . . Simpon's stories are little miracles that cut straight to the heart of the matter without ever losing their mystery . . . Tenderly measured and entirely human. It's this tightrope balance between our outer lives and inner expanses that continues to make her writing sing."
—Justine Jordan, The Guardian
Knopf, 9780451493071, 192pp.
Publication Date: June 6, 2017
About the Author
HELEN SIMPSON was born in Bristol in 1959. She spent five years writing for Vogue. She is the recipient of the E. M. Forster Award from the American Academy of Arts and Letters. She lives in London with her husband and two children.
or
Not Currently Available for Direct Purchase