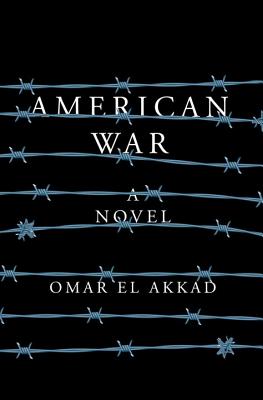 American War
A novel
Hardcover

* Individual store prices may vary.
Other Editions of This Title:
Digital Audiobook (4/3/2017)
Paperback (1/30/2018)
April 2017 Indie Next List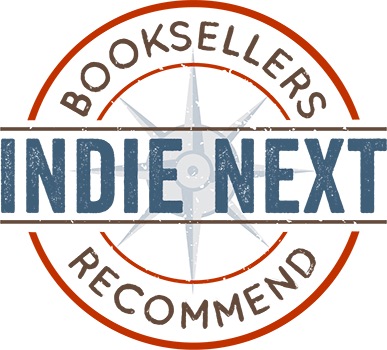 "Omar El Akkad has delivered a stunning debut. He imagines a world in a not-too-distant future where Americans are at war with each other once again. The characters in this story are fully developed and individual, yet their histories - their stories - extend into the histories of all those displaced and affected by the forces of war. The title, American War, is a shape-shifter. At once, it means that America is again at war, but at times reflects the ways in which the true, actual wars that America has perpetrated on Earth have affected the lives of millions of people. This will be one of the most discussed books of the year, and I cannot wait to put it in the hands of all readers looking to be changed."
— Matt Keliher (E), SubText: A Bookstore, St. Paul, MN
View the List
Summer 2018 Reading Group Indie Next List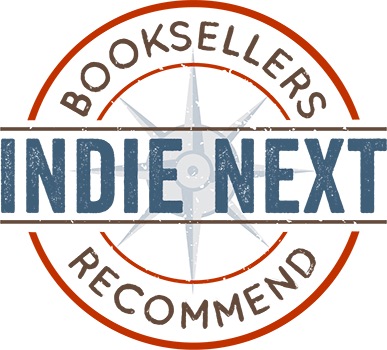 "A novel with as much desolation and devastation as Omar El Akkad's ferocious
American War
, set in a time that is beyond ours but in the scope of now, is usually tagged as dystopian. However convenient such labels are, this book transcends easy labels with its visceral immediacy, its vivid and unforgettable characters, its blasted, wasted, 'high water everywhere' landscapes, and its harrowing course of action. Omar El Akkad has written an unblinking, visionary book about this country, its relationship with itself, and its place and effect in the larger world. Underlying it all, there are also surprise moments of human tenderness and beauty."
— Rick Simonson, Rick Simonson, Seattle, WA
View the List
Description
"Powerful . . . As haunting a postapocalyptic universe as Cormac McCarthy [created] in The Road, and as devastating a look as the fallout that national events have on an American family as Philip Roth did in The Plot Against America. . . . Omar El Akkad's debut novel, American War, is an unlikely mash-up of unsparing war reporting and plot elements familiar to readers of the recent young-adult dystopian series The Hunger Games and Divergent."
—Michiko Kakutani, The New York Times

An audacious and powerful debut novel: a second American Civil War, a devastating plague, and one family caught deep in the middle—a story that asks what might happen if America were to turn its most devastating policies and deadly weapons upon itself.

Sarat Chestnut, born in Louisiana, is only six when the Second American Civil War breaks out in 2074. But even she knows that oil is outlawed, that Louisiana is half underwater, and that unmanned drones fill the sky. When her father is killed and her family is forced into Camp Patience for displaced persons, she begins to grow up shaped by her particular time and place. But not everyone at Camp Patience is who they claim to be. Eventually Sarat is befriended by a mysterious functionary, under whose influence she is turned into a deadly instrument of war. The decisions that she makes will have tremendous consequences not just for Sarat but for her family and her country, rippling through generations of strangers and kin alike.
Praise For American War: A novel…
"Follow the tributaries of today's political combat a few decades into the future and you might arrive at something as terrifying as Omar El Akkad's debut novel, American War. Across these scarred pages rages the clash that many of us are anxiously speculating about in the Trump era: a nation riven by irreconcilable ideologies, alienated by entrenched suspicions. . . . both poignant and horrifying."
—Ron Charles, The Washington Post

"Whether read as a cautionary tale of partisanship run amok, an allegory of past conflicts or a study of the psychology of war, American War is a deeply unsettling novel. The only comfort the story offers is that it's a work of fiction. For the time being, anyway."
—Justin Cronin, The New York Times Book Review
 
"El Akkad . . . has an innate (and depressingly timely) feel for the textural details of dystopia; if only his grim near-future fantasy didn't feel so much like a crystal ball." 
—Leah Greenblat, Entertainment Weekly

"Powerful . . . If violence and conflict feel distant, journalist Omar El Akkad's debut novel brings them home. . . . Despite its future setting, it'd feel wrong to call American War a work of science fiction. Hell, it'd even feel off to call it dystopian, given that it's so few steps removed from our reality."
—Kevin Nguyen, GQ

"American War is an extraordinary novel. El Akkad's story of a family caught up in the collapse of an empire is as harrowing as it is brilliant, and has an air of terrible relevance in these partisan times."
—Emily St. John Mandel, author of Station Eleven

"El Akkad has created a brilliantly well-crafted, profoundly shattering saga of one family's suffering in a world of brutal power struggles, terrorism, ignorance, and vengeance. American War is a gripping, unsparing, and essential novel for dangerously contentious times."
—Donna Seaman, Booklist (starred review)

"Terrifyingly plausible . . . Part family chronicle, part apocalyptic fable, American War is a vivid narrative of a country collapsing in on itself."
—Publishers Weekly (starred review)
 
"Gripping and frightening . . . Well written, inventive, and engaging, this relentlessly dark tale introduces a fascinating character. . . . Highly recommended."
—James Coan, Library Journal (starred review)

"Striking . . . A most unusual novel, one featuring a gripping plot and an elegiac narrative tone."
—Rayyan Al-Shawaf, The Boston Globe

"Sarat is a fascinating character. . . . Thought-provoking [and] earnest . . . El Akkad's formidable talent is to offer up a stinging rebuke of the distance with which the United States sometimes views current disasters, which are always happening somewhere else. Not this time."
—Jeff VanderMeer, Los Angeles Times
 
"Depicting a world uncomfortably close to the one we live in, American War is as captivating as it is deeply frightening."
—Jarry Lee, Buzzfeed.com
 
"American War is terrifying in its prescient vision of the future."
—Maris Kreizman, New York magazine/Vulture

"Astounding, gripping and eerily believable . . . masterful . . . Both the story and the writing are lucid, succinct, powerful and persuasive."
—Lawrence Hill, The Globe and Mail (Toronto)

"Ambitious . . . [a] complex, thoroughly imagined domestic dystopia."
—Terra Arnone, National Post (Toronto)
  
"Omar El Akkad has created an American future that is both terrifying and plausible. In a world seared and flooded by global warming, the U.S. has fractured again into North and South. The barbarism that ensues is all the more awful because we know the rivers and the cities. And we know these people: they are our neighbors; they are us. Through the eyes of a young girl El Akkad lets us see the soul-crushing toll of war. It was only in the stunned minutes after I'd finished the novel that I realized he had also taught us how to make a consummate terrorist."
—Peter Heller, author of The Dog Stars and Celine
 
"American War, a work of a singular, grand, brilliant imagination, is a warning shot across the bow of the United States. Omar El Akkad has created a novel that isn't afraid to be a pleasurable yarn as it delves into the hidden currents of American culture and extrapolates from them to envision a deeply tragic potential future."
—David Means, author of Hystopia
 
"Omar El Akkad's urgent debut transmutes our society's current dysfunction into a terrifying yet eerily recognizable future, where contemporary global and local conflicts have wreaked havoc on American soil. The threads between today and that future are his masterfully shaped characters. Their resilience, savagery, and humanity serve both as a portrait of who we are but also what we might very well become."
—Elliot Ackerman, author of Dark at the Crossing

"Depicting a world uncomfortably close to the one we live in, American War is as captivating as it is deeply frightening."
—Jarry Lee, Buzzfeed.com
 
"American War is terrifying in its prescient vision of the future."
—Maris Kreizman, New York magazine

"Piercing . . . Written with precise care for the fictional truth . . . the book sounds a warning blast. American War is a disquieting novel of immense depth, and possibly a classic of our time.
—Al Woodworth, Omnivoracious.com
 
"Although set in America, [El Akkad's] riveting story in many ways transcends politics, with details so impeccable and a plot so tightly woven that the events indeed feel factual."
—Alice Cary, BookPage
 
"A dystopian vision . . . cannily imagined . . . But above all, El Akkad's novel is an allegory about present-day military occupation, from drone strikes to suicide bombers to camps full of refugees."
—Kirkus Reviews

"Stunning."
 —Michele Filgate, O, the Oprah Magazine
Knopf, 9780451493583, 352pp.
Publication Date: April 4, 2017
About the Author
OMAR EL AKKAD was born in Cairo, Egypt and grew up in Doha, Qatar until he moved to Canada with his family. He is an award-winning journalist and author who has traveled around the world to cover many of the most important news stories of the last decade. His reporting includes dispatches from the NATO-led war in Afghanistan, the military trials at Guantànamo Bay, the Arab Spring revolution in Egypt and the Black Lives Matter movement in Ferguson, Missouri. He is a recipient of Canada's National Newspaper Award for investigative reporting and the Goff Penny Memorial Prize for Young Canadian Journalists, as well as three National Magazine Award honorable mentions. He lives in Portland, Oregon.